SAP Fioneer develops new ESG financed emissions software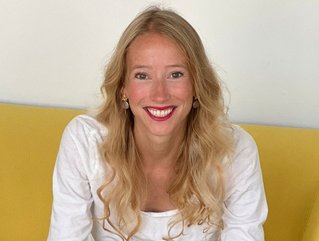 SAP Fioneer's Maria Patschke says the software will avoid the reputational risk from greenwashing.
SAP Fioneer is launching a new software solution that will give financial institutions reliable, real-time oversight of their financed emissions
SAP Fioneer has launched a new software solution that gives financial institutions better oversight of ESG-related portfolio data.
The new software – SAP Fioneer's first software solution for ESG data orchestration and calculation – plugs the data gap that banks and insurers need to remain compliant, the company says in a statement.
It claims the software is needed to help financial institutions "mitigate growing regulatory risks"; it comes on the same day that the British Prime Minister, Rishi Sunak, is facing criticism from within his own party for watering down net-zero goals, and just a day after the US Treasury announced a series of new principals designed to ensure that financial institutions continue to work towards the net-zero objective.
SAP Fioneer's offering will provide users with real-time financed and insurance-related CO2e emissions, which can then be used to increase transparency and accountability; identify new opportunities within the green transition; and help firms avoid the trap of so-called 'greenwashing', where they make sustainability-related claims that they can't back up.
Lack of usable ESG data a concern – until now
The Fioneer ESG KPI Engine covers all asset classes and markets, no matter if the data can be sourced or not. The new software saves financial institutions' costs and time by offering clear calculations and simplified data presentation, as well as ending the need for employees to spend hour on hour uploading data manually into spreadsheets. It will bring standardisation and auditability to ESG monitoring, and will be updated in real time to reflect regulatory changes.
Maria Patschke, CEO of SAP Fioneer ESG Solutions, says: "Banks and insurance companies are the biggest sources of capital, so it's of little surprise that their ESG regulatory obligations are increasingly under the spotlight.

"With over US$90tn in financed emissions assets that are disclosed under PCAF, financial institutions naturally want to avoid the reputational risk of greenwashing, but the lack of usable data to analyse their portfolios is a huge concern for many – until now."
"We believe our solution represents a pivotal step towards a greener, more sustainable financial industry," she adds. "By equipping financial institutions with the tools they need to navigate the complexities of ESG regulations on portfolios, loans and investments, we envision a future in which transparency and sustainability drive business decisions."
******
For more insights from FinTech Magazine, you can see our latest edition of FinTech Magazine here, or you can follow us on LinkedIn and Twitter.
You may also be interested in our sister site, InsurTech Digital, which you can also follow on LinkedIn and Twitter.
Please also take a look at our upcoming virtual event, FinTech LIVE London, coming on 8-9 November 2023.
******
BizClik is a global provider of B2B digital media platforms that provides executive communities for CEOs, CFOs, CMOs, Sustainability Leaders, Procurement & Supply Chain Leaders, Technology & AI Leaders, Cyber Leaders, FinTech & InsurTech Leaders as well as covering industries such as Manufacturing, Mining, Energy, EV, Construction, Healthcare, and Food & Drink.
BizClik – based in London, Dubai, and New York – offers services such as Content Creation, Advertising & Sponsorship Solutions, Webinars & Events.