Ripple targeting crypto custody with $250mn deal for Metaco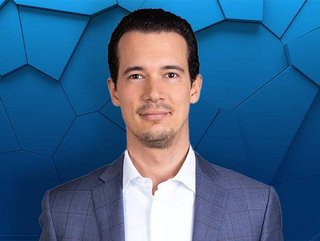 Metaco's Adrien Treccani will continue to lead the business when it joins Ripple.
Ripple is acquiring crypto custody specialists Metaco in a deal worth US$250mn, as it continues to target institutional uptake of digital assets
Crypto company Ripple is acquiring Metaco, a Swiss provider of digital asset custody and tokenisation technologies, for US$250mn.
The acquisition, which Ripple claims will "bring new revenue opportunities", will see the company expanding its existing enterprise offerings and provide customers with the ability to custody, issue and settle any tokenised asset. It taps into fear around the ultimate ownership of crypto assets, exacerbated by recent turbulence including the downfall of crypto exchange FTX, which cost some consumers a significant portion of their life savings. There is a famous sentiment in the world of crypto that goes 'not your keys, not your money'.
Founded in 2012, Ripple was the first company to address the significant pain points that exist in cross-border payments utilising blockchain and cryptocurrency. It built a blockchain-enabled payments infrastructure from the ground up and later addressed new use cases including liquidity management and tokenisation. Today, Ripple serves hundreds of customers in over 55 countries and six continents with payout capabilities in over 70 markets.
Metaco will gain access to hundreds of Ripple's institutional customers as well as capital to address the new demand and resources to continue delivering on its mission to date.
Acquiring Metaco 'monumental' for Ripple's growth
Brad Garlinghouse, CEO of Ripple, says: "Metaco is a proven leader in institutional digital asset custody with an exceptional executive bench and a truly unmatched customer track record. Through the strength of our balance sheet and financial position, Ripple will continue pressing our advantage in the areas critical to crypto infrastructure. Bringing on Metaco is monumental for our growing product suite and expanding global footprint."
Monica Long, President at Ripple, adds: "As the go-to provider for traditional finance companies looking to integrate crypto and blockchain solutions, Ripple is uniquely positioned to address the growing institutional crypto custody market, expected to reach nearly $10tn by 2030. Custody is a key facet of the infrastructure required for enterprise crypto services. Adding these capabilities to Ripple's already growing product solutions means we can continue to support customers as they look to utilise crypto and blockchain for real-world use cases across all phases of adoption."
Once the deal is completed, Ripple will become the sole shareholder of Metaco. It will continue to operate as an independent brand, with the business unit led by Metaco Founder and CEO Adrien Treccani.
Treccani says: "Our mission has always been to enable institutions to thrive in the digital asset economy with the help of our core infrastructure and expertise, and we are delighted to join forces with the team at Ripple, who share that passion. This deal will enable Metaco to leverage Ripple's scale and market strength to reach our goals and deliver value to our clients at a faster pace. We look forward to continuing to serve unprecedented levels of institutional demand with the utmost excellence in delivery, as our clients have come to expect."