Recharge.com's CEO Günther Vogelpoel talks branded payments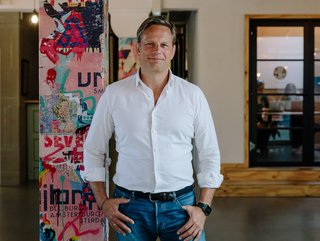 Recharge.com's Günther Vogelpoel talks to us about branded payments, his leadership style, and the highs of leading a company into a US$35mn funding round
Günther Vogelpoel is the CEO of Recharge.com. Offering branded payments from over 750 brands in one marketplace, Recharge.com is the go-to online store for digital prepaid credit for consumers who want to send or buy mobile top-ups, gift entertainment subscription cards to a loved one or themselves, or charge a prepaid credit card.
Can you tell us about your role and responsibilities?
As CEO, my role is to lead the team in our mission: to make Recharge.com the number one destination to find all of your digital prepaid payments options.
It's my job to make sure our staff are doing their best work, and we do this by creating an employee-focused and caring environment. We embrace diversity and are proud to have employees from 32 nationalities working with us, many of whom are far away from loved ones, making their colleagues like family to them. What we are building together is a great adventure, and I am proud to be on it alongside our fantastic team.
What is your point of difference as a business?
Branded payments are a form of alternate payment method, and we aim to make them fast, safe, and simple for everyone around the world – whether they're gift cards or prepaid payment cards for brands like Xbox, Spotify, Netflix, mobile phone top-ups or more. Branded payments are prepaid cards with a specific limit.
Right now, it can be complex for people to buy them, requiring the customer to physically go to a kiosk or shop to make their purchase. However, we make it extremely simple: we provide a wide variety of card options, and in several very simple steps you can buy any kind of credit, and we send it to you immediately via email.
What technology are you most looking forward to using more of?
Recently we announced our partnership with Primer to unify and scale our payment stack for our mobile and e-gift cards. Primer offers a completely unified checkout and payment integration system and helps merchants build end-to-end payment flows with a no-code editor. We'll use this platform to give our users the highest level of frictionless payment experience.
There were several things that attracted us to Primer – their open, agnostic framework for payments means any developer can build a connection. For merchants, connecting payment services becomes an easy point-and-click experience.
What has been your career highlight prior to your current role?
I worked at the Swedish telecom company Tele2 from 1999 and became CEO of the Dutch organisation in 2011. I was also a member of the Executive Board of the Tele2 Group as Executive Vice President.
To be honest, in that type of corporate environment, we did many significant things there but it was already an established business and it was hard to see the impact that you as an individual had. In these huge companies, you play a role like everyone else, but it can be challenging to discern what exactly you have achieved for a business that is already so vast. It is quite different at Recharge, where I have helped to build it from the ground up.
What has been your highlight in your current role?
On a journey as exciting as this, there are too many highlights to count! However, last year we ​​closed a $35mn Series B round, and the doors this has opened have been a massive highlight for sure. The funding has meant that we are in a stronger position than ever to reach our goals as a team, and I've said it before, but if we succeed, that certainly would be the best thing I have ever achieved in my career.
What is your leadership style?
We're growing rapidly into new markets, and I know it's crucial to have the right people on board to scale up the business effectively. To me, the right people have the right capabilities and knowledge, as well as a specific mindset – they want the company to feel like a safe place for people to work. Building a solid company culture becomes so much easier when you have the right people on board. We put a premium on staff wellbeing and do not tolerate negative or bullying behaviour, talking behind people's backs, or being judgmental. We know that positive collaboration is core to working effectively together as a team.
What exciting plans do you have coming up as an organisation?
We're already executing on our vision for expanding into new countries with new products, and we will keep doing this by investing in the US, Canadian and Mexican markets.
Last year, we expanded into the GCC region, starting with Saudi Arabia and the UAE, and there is plenty of growth potential in these countries.
Besides international expansion, we are considering other business initiatives. Since we are a mobile-first company, we are always looking at how our app can deliver even better service for our customers. There is a wide variety of banking and wallet functionalities these days, and we are always interested in keeping up to date with new platform integration opportunities.