POS payments fintech SumUp raises €590mn in latest round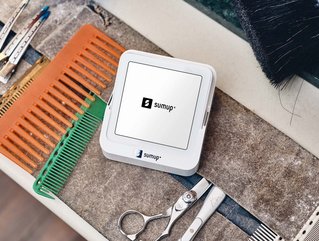 POS payments fintech SumUp has raised €590mn in venture funding, with Co-Founder Marc-Alexander Christ hinting of further acquisitions to come.
POS payments fintech SumUp has raised €590mn in venture funding, bringing its valuation to €8bn.

The investment, led by Bain Capital Tech Opportunities, follows what SumUp describes as "a decade of rapid growth and global expansion" and brings the total amount raised by the London-based fintech to €1.5bn. BlackRock, btov Partners, Centerbridge, Crestline, Fin Capital and Sentinel Dome Partners also contributed to the latest round.
SumUp was founded in 2012, designed to make life easier for independent merchants. Today, more than 4 million businesses use the company's app, which provides a wealth of financial services including a free business account and card, online store, invoicing and payment acceptance using SumUp's own card terminals and point-of-sale registers. They have over 3,000 employees supporting merchants in 35 countries worldwide.
Investment paves the way for more acquisitions
Marc-Alexander Christ, SumUp Co-founder and CFO, says: "SumUp has received consistent support from the global investment community in our mission to help small merchants succeed. We stand by our merchants whatever the circumstance ‒ whether that be Covid or macroeconomic uncertainty. Our ability to organically grow 60+% through the challenges of recent years shows that we are there for merchants when they need support most.

"I am very proud of the team for completing a successful financing round in the current market with marquee investors – it's indicative of our strength, execution, and potential. The funds we've raised will enable us to continue to build out our product ecosystem, expand into new markets, pursue value-adding acquisitions, and continue levelling the playing field for small merchants at a global scale."

Those acquisitions include POS software providers Goodtill in November 2020 and Tiller in February 2021, as well as a US$300mn move for loyalty and payments platform Fivestars at the end of last year. The acquisitions allowed SumUp to "rapidly expand its footprint within the restaurant and retail sectors," the firm said, and Marc-Alexander Christ's comments appear to hint at further acquisitions as a result of the fresh investment.

'Empowering' small businesses with payment solutions
Darren Abrahamson, Managing Director at Bain Capital Tech Opportunities, adds: "SumUp has continually evolved to empower a growing and diverse field of small businesses with payment solutions and tools to efficiently connect with their everyday consumers. SumUp's leadership team have led the company to sustained and accelerated growth through expansion to more than 30 countries where they have had a direct and positive impact on the small business ecosystem. We're proud to contribute our deep fintech and payments experience to aid SumUp's remarkable ability to push the boundaries and lead an incredibly competitive industry."