Golomt Bank: Pioneering banking in the Mongolian market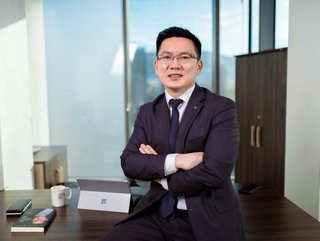 Golomt Bank's CIO Sainbileg Mandakh runs through ways the Mongolian banking sector is helping the development of Mongolia
FinTech Magazine speaks to Golomt Bank CIO, Sainbileg Mandakh, about ways in which Golomt is pioneering banking in the Mongolian market
"The Mongolian banking sector is very powerful", says Golomt Bank's CIO Sainbileg Mandakh. Though clearly not so in the conventional sense, banking is powerful in Mongolia because it spearheads the country's status as an emerging market. And Golomt sits at the tip of the spear.
Defining a banking culture
Golomt's prominence in the Mongolian banking sphere can be traced back to 1999 when it became the first financial institution in the country to introduce a debit card for international payments.
Mandakh notes that since then, whenever a technology-driven product is introduced at Golomt for the banking sector, "other industries take note and use our innovation for their own similar product".
Not begrudging the reappropriation of its partnered or proprietary innovations in other industries and at other banks, Golomt wears its badge of innovation leadership with pride. "From our point of view, we have a big responsibility in the Mongolian to the Mongolian banking sector", adds Mandakh.
This responsibility transcends the proliferation of technological products, even, and extends to informing Mongolia's banking culture itself.
"Anything from electron banking, internet banking, self-service banking, smart banking application, digital wallet, and digital banking service – all of these innovations are implemented by Golomt Bank. So, we're driving a culture of innovation through our forward-thinking business model as well as the technology we employ", notes Mandakh.
Focusing on achieving the best concept, a combination of technology and culture is Golomt's identifier for the new products and services it introduces.
Golomt: A hub servicing the wider Mongolian ecosystem
A native leader, Golomt's aspirations now extend to a greater role outside banking – servicing smaller native banks with its products and services.
Mandakh says: "We can be the ecosystem; we can be the hub – sharing our products with smaller Mongolian banks while sharing our infrastructure and base products with fintech companies and non-banking financial institutions."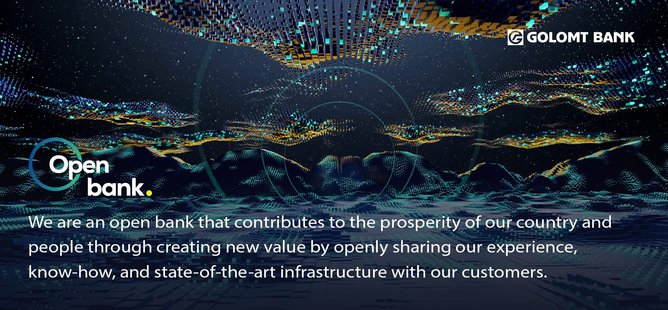 Not merely seeking to be a bank, Golomt sees itself as a provider for the local ecosystem, which can leverage its open banking solutions, business models and insights.
The reach of interest in technology is boundless for Golomt too, stepping up its technology outlay in 2017 when onboarding a data management unit focuses on advanced analytics and big data.
Innovation after innovation later, 2020 saw Golomt use its data pools to help curate a personal finance management module for a smart banking application. A solution designed to help customers see their spending outlay, this is but one product Golomt hopes to share with the wider Mongolian ecosystem.

Sharing products and services is part of Golomt's wider mission of investing in a brighter future. And this mantra is something Mandakh feels Golomt must live by for the betterment of Mongolia.
"The Mongolian banking sector is helping the development of Mongolia, and we are leading as much as we can. If we stick to this then there will be a brighter future for Mongolia as it continues to develop.
"There are many things Mongolia must do in the coming years to reach the same level as developed nations, and this is our and the banking industry's way of supporting that."
As a developing nation, the next generation is of significant importance, and Golomt's mission is to support the future prosperity of its youths in the same way it wants to foster a native banking ecosystem.
A benchmark for banking in all developing nations
Ever keen to lead by example, Golomt sees itself as a positive use case for how technology can be employed and disseminated at leading banks in any developing country.
Mandakh says: "We would like to be the benchmark for how technology and a banking business can be integrated and shared with a wider ecosystem. We are an example of how a banking ecosystem can be built."
Partnering with 80% of the country's start-ups, Golomt's partner ecosystem offers flexibility to clients depending on the services they offer.
"Corporate companies partnered with us don't use of internet banking service, just our corporate and payment gateway", adds Mandakh. Providing options is important when servicing a wider ecosystem, with some local businesses not equipped to onboard new technological innovations.
This adaptability makes Golomt unique, and should it pass on its culture to partners and its technology, it could help foster a partnered economy for Mongolia's retail, corporate and consumer industries.