Financial Services (FinServ)
Pensions FinTech Cushon acquired by NatWest Group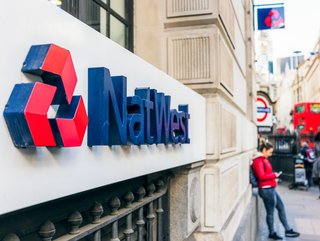 The company has closed on acquiring 85% of Cushon for £144mn ($US180.5mn).
The £144m ($US180.5m) majority acquisition of pensions fintech company, Cushon, has been closed, with NatWest Group now owning an 85% shareholding
NatWest Group has announced that its acquisition of a majority shareholding in workplace savings and pensions fintech, Cushon, is complete. The company has agreed to acquire 85% of Cushon for £144m ($US180.5m), with the remaining 15% retained by Cushon management. The acquisition was approved by the FCA.
Cushon is an innovative fintech startup and pensions business that uses technology to bring innovation to workplace savings, helping people be more comfortable with saving and investing.
Fuelling sustainable growth in the fintech sector
Now part of the NatWest Group, Cushon aims to fuel sustainable growth and diversify non-interest income streams for the wider group. The acquisition will also provide NatWest Group with tech-enabled workplace savings and pensions propositions for its commercial customers. In addition, it will provide the company with a suite of financial well-being products and services to offer customers and customers' employees.
Cushon's primary products are its workplace pension and range of workplace ISAs, including Junior ISAs, Lifetime ISAs and General Investment Accounts. Its workplace pension offers an investment strategy designed to drive down the financed CO2 emissions of customer investments.
Peter Flavel, Chief Executive of NatWest's wealth businesses, says: "We're delighted that we can now officially welcome Cushon into NatWest Group. We believe that we have a real opportunity to help our customers plan and invest better for their future, improving their financial well-being."
Following a successful pilot in 2022, the Cushon proposition will initially be offered to NatWest Group's commercial customers in Commercial & Institutional and Coutts Wealth businesses, via the bank's relationship managers.
Cushon to accelerate its business growth
Cushon notes it will continue delivering on its organic growth ambitions in the workplace pensions and savings market, in addition to distributing to NatWest Group's commercial customers.
Now part of the NatWest Group, Cushon aims to accelerate its rapid growth strategy with ongoing investment in the next phase of business, significantly scaling its product, engineering and growth teams.
Mo Syed, Head of Asset Management & Chief Investment Officer of NatWest Group, will serve as the Chair of the acquiring entity board (NW A Holdings Limited) alongside Andy Gray, Managing Director of Commercial Mid-Market of NatWest Group.
Ben Pollard, CEO and Co-Founder of Cushon, adds: "This is the next exciting chapter for a great British fintech as we join forces with a great British bank. Together with NatWest Group, we can't wait to drive more positive disruption and innovation in workplace savings and pensions, and help millions more people across the UK build a feel-good future.
"What a great success story for the UK fintech sector!"