Payments fintech Total Processing heralds three senior hires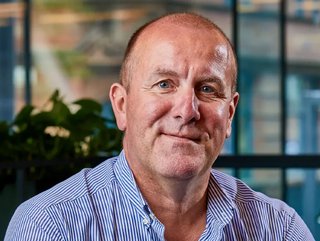 Total Processing CEO Rob Pailin calls it an "exciting time" in the company's expansion.
UK-based payments fintech Total Processing has made three senior hires in both the UK and MENA to support its customer-focused mission
UK payments processing fintech Total Processing has made three senior additions to its teams in the UK and MENA.
They include Aden Davies, who brings 20 years of experience at the likes of HSBC and 11FS, as the company's new Head of Product; and William Joyce, who has nearly a decade of experience in fintech, as UAE Head of Sales. They join Simon King, Total Processing's new Chief Commercial Officer, who joined the business in September.
The company says the new hires are in line with the fintech's rapid and accelerating growth, leading it to be named among Sunday Times' 100 fastest-growing companies in the UK. In the case of Mr Joyce specifically, it also expands the business' presence in Dubai, where it now employs 17 staff and boasts 80 regional clients. Total Processing first opened an office in the UAE in early-2021.
Founded in 2015, Total Processing supports online merchants with a number of payments solutions at checkout. These include almost 200 alternative payment methods to help retailers drive revenue, fraud and risk management tools to help them protect against malicious actors, as well as payments supported in 180 different currencies.
New hires support 'customer-focused' goal
Aden Davies, Total Processing's incoming Head of Product, says: "Supported by my experience in the field, I am eager for a new challenge at Total Processing. It stood out to me as a real innovator, and I was compelled by its customer-focused approach to its services. I'm excited to delve into the specific payment needs of our customers and remove the complexities and challenges of their digital payment solutions."
Rob Pailin, CEO at Total Processing, adds: "It's an exciting time at Total Processing as we continue to rapidly grow as a business and take onboard the best talent within the industry. Bringing in people with experience in both traditional banks, as well as fintech, is helping us to build such a strong and dynamic team.
"On top of their valuable experience, Simon, Aden and William are full of passion to succeed which makes them such a great hire to help us achieve our goal of being the most customer-focused payments company in the world."