Payments churn innovator Butter raises $22mn in funding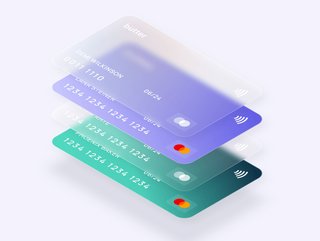 Silicon Valley startup Butter, which has built an ML-powered engine to reduce churn in online subscription payments, has raised US$22mn in Series A funding
Butter, a SIlicon Valley-based fintech that helps online subscription businesses to reduce so-called "accidental churn", has raised US$22mn in Series A funding led by Norwest Venture Partners.
Against the backdrop of a funding environment in which total capital investment fell by 60% last quarter, according to PwC, Butter says it is "an absolute testament to what we are doing" that the firm was able to raise any money at all.
"Accidental churn" is when online subscription businesses – such as Netflix and Spotify – decline a genuine payment, often unknowingly. Most are declined in a bid to prevent payments fraud but accidental churn can happen for a number of reasons, including card processor error. It's a problem that costs the online economy nearly US$500bn in lost revenues every year. Butter has built a Recovery engine powered by machine learning that automates payment decisions in real time, claiming that it can add "at least five points" to topline revenue in every organisation that transacts online.
"We're building a world in which every online business is instantly 5% more valuable, simply by opening up access to the users who want their service already," explains Butter Founder and CEO Vijay Menon.
Funding down to Butter's 'tech, people and purpose'
It's an opportune time for Butter to be raising fresh capital; as high inflation and energy prices squeeze household budgets, many are cutting back on the number of digital subscriptions they sign up for. Netflix is the most high-profile casualty, losing 1.2mn subscribers in the first half of last year – so retaining users who want to stay is a high priority. That goes some way to explaining why Butter's existing investors – such as Atomic, Transpose Platform and Spring Tide Capital – have also participated in the latest funding round.

Menon continues: "While we are proud of the enormous monetary value we're bringing to enterprise, we're just as proud of the value we're delivering to consumers – connecting hundreds of thousands users across the globe with the products and services they love, all while donating a portion of our revenues to the causes that matter to us. We are honoured to count the Grameen Foundation, I Stand With the Girls, and the Wild Animal Initiative amongst our earliest partners on this front.
"Today's announcement is a testament to technology, people, and our shared purpose. When I founded Butter over two years ago, I reminded myself constantly of how important it is to love the people we work and build with. More than anything, I'm proud of the incredible culture we have created at Butter – our success is made possible by the [employees] who come into work every day, build world-class products, hold themselves to exceptional standards, and give a damn about the features they are shipping."