Nexi in €280mn deal for Sabadell merchant acquiring business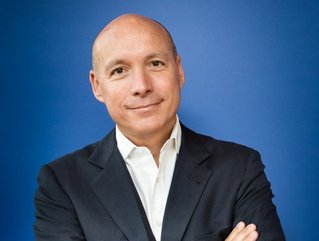 Paolo Bertoluzzo calls Sabadell the 'best possible partner' for Nexi in Spain. © Nexi
European paytech Nexi is acquiring an 80% stake in Banco Sabadell's merchant acquiring business for €280mn, giving it fresh access to the Spanish market
European paytech Nexi has agreed to acquire 80% of the merchant acquiring business of Spanish banking giant Banco Sabadell for €280mn.
The deal, which values the business unit at €350mn in total, will give Nexi access to more than 380,000 merchants and approximately €48bn in transaction volumes. As part of the acquisition, Sabadell will become a strategic partner of Nexi in Spain as well as the exclusive distributor for innovative Nexi solutions in the country. The fintech says the partnership will unlock access to "superior banking distribution capabilities" across 1,200 branches in Spain. The deal is expected to complete in the fourth quarter of this year.
The transaction is a positive step forward for Milan-based Nexi. Sabadell is the second-largest merchant acquirer in the fourth largest Eurozone economy, with a significant market share across the full acquiring value chain. The country possesses a sizable payments market with high consumer spending power but a card penetration rate of just 38%. It means Sabadell customers will now be able to benefit from Nexi's technology innovation, leveraging its distinctive acquiring capabilities to manage digital payments acceptance.

Sabadell 'the best possible partner' for Nexi

It is the latest partnership for the payments fintech; only last month Nexi partnered with IBM to modernise its core payment technology.

Nexi CEO Paolo Bertoluzzo says: "We are very proud to have been chosen by Banco Sabadell, the best possible Spanish strategic partner, for our deep product and technology capabilities. With this partnership, we enter Spain from a strong position, a market that we have always considered highly attractive for digital payments with great potential for further profitable and sustainable long-term growth, quite similar to Italy.

"This initiative, which expands our growth opportunities further, is a very important step ahead in our strategy as a leading European paytech combining at best European scale with market and customer proximity. The partnership with Banco Sabadell will allow us to be deeply entrenched in the market with a partner that fully shares our ambition to accelerate the development of the Spanish digital payments further through product and commercial innovation. We have strong confidence in the combined capabilities of our teams and their willingness to drive strong growth together."