Nexi partners with IBM to modernise core payment technology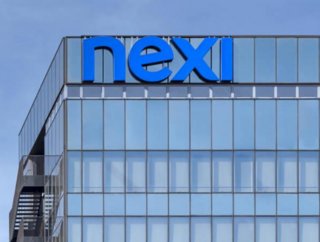 European fintech Nexi is partnering with IBM to modernise its core payment technology, improve the customer experience, and lower its related emissions
European payments fintech Nexi has announced a five-year partnership with IBM to help modernise its core payment processing platform.

Nexi will use IBM z16 technology and IBM Storage System to help elevate customer experience across its expanding client base, which includes more than 1,000 financial institutions and over 2mn merchants. Together with its partner banks, the Milan-based fintech manages around 170mn payment cards and 29bn acquiring and transactions across Europe.

The modernisation will focus on transforming Nexi's core technology infrastructure that sits at the heart of the business. Under the agreement, IBM will work closely with Nexi to provide the technologies and lend its expertise to supporting improved efficiency of the group's digital payments services and growth of its workloads.

'Fostering a sustainable digital transformation'
"The agreement with IBM is part of our infrastructure modernisation plan and allows us to improve operational efficiency and drive innovation while offering higher levels of resilience and security to respond even more effectively to the ever-increasing needs of customers," says Giuseppe Dallona, Nexi Group's CIO.

In addition to optimising technology platforms and improving efficiency, a core objective is to respond even more effectively to the needs of its customers with digital payment services that are increasingly simple, fast and secure, the firm says.

The collaboration is also designed with sustainability in mind: as a result of the partnership, Nexi expects to see a reduction in infrastructure energy consumption by up to 25% and heat dispersion by another 25%. This, in turn, will help it to lower its carbon footprint.
Nico Losito, Vice President of IBM Technology Italy, adds: "Thanks to this collaboration, IBM will support Nexi on its growth path by providing resilient, secure and efficient technologies alongside a deep understanding of the financial sector. This will help Nexi accelerate the modernisation of digital payments to improve customer experience while helping reduce the emissions of CO2 to foster a sustainable digital transformation."