NatWest creates new £120mn UK BaaS business alongside Vodeno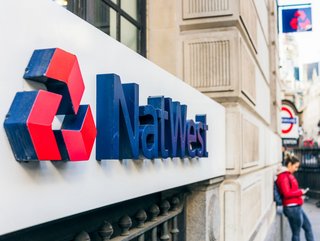 NatWest will invest £120mn to create a new UK BaaS business that brings embedded banking to brands, after linking up with European BaaS provider Vodeno.
NatWest Group has entered into a strategic partnership with European banking-as-a-service (BaaS) provider Vodeno Group to create a new BaaS business in the UK.
The partnership will see NatWest commit £120mn towards creating the new entity, as well as investing €58mn in Vodeno in return for an 18% stake in the new venture. Businesses will be able to embed financial services – such as payments, deposits, point-of-sale credit and merchant cash advances – directly in their existing ecosystem using Vodeno's BaaS technology and NatWest's banking technology and licenses.
The new entity will build on Mettle, NatWest's flagship business banking app, to reaffirm the bank's position within UK business banking. The incumbent has built a standalone core banking and payments capability through Mettle, for which Vodeno's platform will provide a channel to deliver these capabilities to BaaS clients.

The new venture will not be short on scope: NatWest is one of the largest and best-known high-street banks in the UK with 19mn retail customers and around 1mn business banking clients.

NatWest embarks on 'next generation' of financial services

NatWest Group Chief Executive Alison Rose says: "As a leading supporter of UK business, we are committed to investing in digital transformation to provide a simpler and better banking experience for our customers. By entering into this strategic partnership with Vodeno Group, we will be able to meet the evolving needs of our business customers as they look to embed financial products in their own propositions and journeys.
"This strategic partnership presents a strong potential source of fee income in a growing market, and an opportunity to deliver sustainable growth by building deeper relationships with our corporate customers. It also complements our existing investment in the development of business banking technology within our Mettle business."
Wojciech Sobieraj, CEO of Vodeno, continues: "Consumers require high-quality and accessible banking products that are end-to-end digital, and banking-as-a-service is making this possible. Our fully API-based platform offers a comprehensive suite of BaaS products that enable brands to 'embed' financial services directly into their ecosystems to create seamless customer journeys. We are excited to combine our technology with NatWest Group to offer the next generation of financial services."
In conversation with FinTech Magazine earlier this year, Sobieraj picked out embedded financial services as a fintech trend to watch out for, saying it had the potential to drive new commercial streams and provide valuable customer insights to businesses. He pictured a future where retailers, airlines and even sports teams are able to offer banking products through their existing digital channels – something NatWest will look forward to providing for business banking clients, now that it has signed up to the new joint venture.