Mediobanca, Founders Factory join to support Italian fintech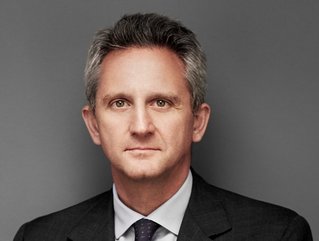 Alberto Nagel says the partnership is all about seizing new opportunities and strengthening Mediobanca's tech ecosystem. © Silvestro Genovesi/CC4.0
Italy's Mediobanca and London-based early-stage investor will unite to nurture Italy's fintech ecosystem, including putting €12m behind new firms
Italian investment bank Mediobanca and London-based early-stage investor Founders Factory are teaming up to nurture the next generation of fintech talent.
They will launch a new fintech venture studio and accelerator backed by €12m's worth of investment, to be provided by Mediobanca. The aim is to support early-stage fintech startups and, specifically, to increase the amount of support available for Italy's emerging startup ecosystem.
Their new joint venture intends to build and invest in 35 fintech businesses over the next five years, with a particular focus on companies that utilise innovative technologies such as blockchain and artificial intelligence (AI). They will also draw upon Founders Factory's expertise to operate a brand new accelerator programme. The London-based investor has already developed an impressive fintech pedigree, backing nearly 50 emerging ventures including Acre, Qumata and ClearGlass.
Mediobanca and Founders Factory 'embracing fintech opportunities'
Alberto Nagel, CEO of Mediobanca, says: "In recent years we embraced the opportunities that technology has created in the financial sector. We have done so in wealth management with the launch of CheBanca!; in consumer banking with investments in buy-now-pay-later; as well as in corporate and investment banking with the recent partnership signed with Arma Partners; and we want to continue to serve the talent of our people and the user experience of our customers with the most advanced tech solutions.
"With this joint venture we will seize new opportunities, further strengthening the group's technology ecosystem, [and adopting] innovative models that will allow us to respond effectively to market expectations."
Marco Pozzi, Group COO of Mediobanca, called the partnership "a fundamental step" that will enable the bank to "accelerate the innovation paths" that form its industrial strategy.
Henry Lane Fox, CEO of Founders Factory, adds: "Mediobanca is one of Italy's leading financial institutions with reach extending throughout Europe. It makes them the ideal partner for Founders Factory as they recognise the importance of technology's role in the future of financial services and the systemic change it can bring. Combining our venture building capabilities and fintech experience with Mediobanca's heritage, financial prowess and global ambition creates a powerful platform to back fintech founders."
******
For more insights from FinTech Magazine, you can see our latest edition of FinTech Magazine here, or you can follow us on LinkedIn and Twitter.
You may also be interested in our sister site, InsurTech Digital, which you can also follow on LinkedIn and Twitter.
Please also take a look at our upcoming virtual event, FinTech LIVE London, coming on 8-9 November 2023.
******
BizClik is a global provider of B2B digital media platforms that provides executive communities for CEOs, CFOs, CMOs, Sustainability Leaders, Procurement & Supply Chain Leaders, Technology & AI Leaders, Cyber Leaders, FinTech & InsurTech Leaders as well as covering industries such as Manufacturing, Mining, Energy, EV, Construction, Healthcare, and Food & Drink.
BizClik – based in London, Dubai, and New York – offers services such as Content Creation, Advertising & Sponsorship Solutions, Webinars & Events.