Financial Services (FinServ)
Marqeta: over half of people want Gen AI help with finances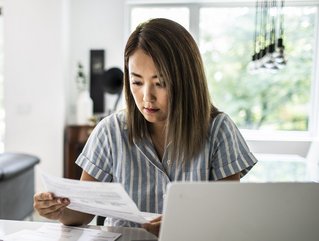 Consumers are still worried about their finances, despite the prospect of a recession easing away.
Over 50% of younger consumers want Generative AI to help them with managing their finances, according to a new report published today by Marqeta
More than half of consumers under 50 would be interested in using Generative AI to help them manage their finances, according to research published today by Marqeta.
It comes as two-thirds of people say they have recently cut back on their spending amid broader economic uncertainty, while 86% of those surveyed are still worried about the state of the economy, despite the economic consensus gradually moving away from the probability of an impending recession.
The card issuing fintech surveyed 3,000 consumers in the US and UK in partnership with Propeller Insights to gauge public sentiment around some of the fintech sector's most promising emerging technologies.
Marqeta's Consumer Pulse report also shows there are clear winners and losers in this rapidly evolving fintech environment: earned wage access (EWA), or accelerated wage access (AWA) was one of the most popular use-cases among those surveyed. Consumers are increasingly tempted by the convenience of embedded finance solutions like this, and the research shows that they are willing to make sacrifices. One in five US consumers say they would give up a week of paid time off if it meant they could have daily access to their wages.
Consumers 'open' to using Gen AI to manage finances

Meanwhile, the vast majority (85%) of consumers believe that the checkout or payment experience is more important than a company's corporate values or social positions.

"Today, there is no room for anything less than a stellar customer experience," says Rachel Huber, Marqeta's Market Intelligence Lead. "Consumers are demanding seamless touch points at every stage of the customer lifecycle. Our report shows the opportunity for companies to think about how they can boost customer loyalty and offer embedded finance solutions that elevate their customer experiences and promote financial empowerment."

But it was the prospect of Gen AI for wealth management and financial planning that really captivated people's attention. Over a third of consumers generally say they're interested in Gen AI helping them to manage their finances, rising to more than 50% for those respondents under the age of 50.

US outpacing UK when it comes to Gen AI adoption

Marqeta has found that the number of people receptive of Generative AI is higher in the US than it is in the UK – at 40% compared to 29%. Separate findings from Hexaware Mobiquity concur that Britain is lagging behind the curve when it comes to Generative AI, with adoption of ChatGPT among British banks sitting at just 13% compared to a global benchmark of 19%.

"Generative AI has the potential to be a force for good when it comes to financial management," Huber continues. "What our findings show is that, after a year of unrelenting rises in living expenses, consumers are open to emerging technologies that could provide support and unlock new ways to improve financial well-being."

This open-minded sentiment is perhaps reflected in eToro's recent partnership with Gen AI company Bridgewise. The two parties said they would work together to integrate AI-driven stock analysis into a portfolio on eToro's platform.

Many observers have touted technologies like artificial intelligence as a future game-changer in financial planning and wealth management, creating an ecosystem where so-called 'robo-investing' is rife. Indeed, where today wealth funds strive to recruit the best fund manager, perhaps in the future they will be racing to develop the best algorithm. Emerging technologies, like Gen AI, can help to increase efficiency and remove burden from laborious tasks like stock-picking and analysis, lowering costs and improving gains for financial service providers.
******
For more insights from FinTech Magazine, you can see our latest edition of FinTech Magazine here, or you can follow us on LinkedIn and Twitter.
You may also be interested in our sister site, InsurTech Digital, which you can also follow on LinkedIn and Twitter.
Please also take a look at our upcoming virtual event, FinTech LIVE London, coming on 8-9 November 2023.
******
BizClik is a global provider of B2B digital media platforms that provides executive communities for CEOs, CFOs, CMOs, Sustainability Leaders, Procurement & Supply Chain Leaders, Technology & AI Leaders, Cyber Leaders, FinTech & InsurTech Leaders as well as covering industries such as Manufacturing, Mining, Energy, EV, Construction, Healthcare, and Food & Drink.
BizClik – based in London, Dubai, and New York – offers services such as Content Creation, Advertising & Sponsorship Solutions, Webinars & Events.