Banks focusing less on metaverse investment, says Mobiquity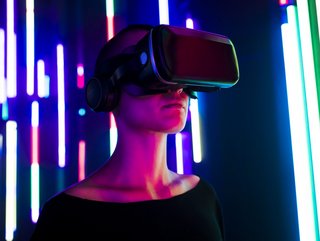 Metaverse is often touted as a future banking technology, but the focus appears to be shifting.
Banks are focusing less on the metaverse and investing in other technologies instead, according to the latest research from Hexaware Mobiquity
The number of banks investing in the metaverse has dropped by nearly a third in the past 12 months, according to new research that appears to show a cooling of sentiment towards the nascent technology.
Digital transformation firm Hexaware Mobiquity commissioned a survey of 150 UK-based banking executives and published the findings in its Emerging Technologies in Banking Report 2023. The headline finding was that 38% of banks are investing in technologies like VR, AR and the metaverse in 2023 – down from more than half (56%) last year.
But the picture is slightly more nuanced than that; the research suggests that, instead of abandoning ship, banks are shifting their focus to other areas of the technology stack. Almost a quarter of firms (23%) surveyed are engaging with cybersecurity as a priority, while 22% are focused on the cloud and 21% are prioritising open banking APIs.
Hexaware Mobiquity believes British banks are lagging behind the curve when it comes to Generative AI, with just 13% engaging with ChatGPT compared to a global benchmark of 19%. The findings show the state of play within the banking sector generally and offer a valuable yardstick for one of Europe's most vibrant banking industries.
Shift in focus to cyber 'natural', says Mobiquity

"Technology is evolving extremely quickly right now, and banks must embrace the change if they want to avoid missing out on some huge opportunities," says Peter-Jan Van De Venn, VP Global Digital Banking at Hexaware Mobiquity. "The landscape is shifting constantly, underlined by the fact that, while many UK banks were exploring the metaverse last year, the urgency of these initiatives has been superseded by more pressing requirements that have evolved over the past 12 months.
"It's only natural that cybersecurity is the top priority for banks, as they face a daily battle to safeguard sensitive information, protect financial assets and maintain customer trust. Emerging technologies can play a key role in these efforts, enabling everything from multifactor authentication to AI-driven threat intelligence. The research also highlights that banks' concerns about migrating to the cloud have been largely alleviated and they now see that the benefits of increased agility and efficiency outweigh the risks, prompting a significant focus on these technologies."
The survey has also thrown up how banks are using technology to address ESG concerns. More than 40% of respondents say they are developing data visualisation tools to improve stakeholder engagement and better understand ESG risks and opportunities , while 37% are using artificial intelligence (AI) and machine learning (ML) to track those risks and opportunities across multiple data sources.
"Technology is playing an increasingly central role in ESG, helping banks continue to work towards their environmental and social responsibility goals," Van De Venn continues. "This can put them on track to address global environmental challenges, unlocking a greener future for financial services.
"With legislation continuing to tighten, banks need to ensure they can monitor and report on ESG in increasingly granular detail, which explains why so many of them are focusing on data visualisation tools. Ultimately what we're seeing from this year's research is that banks realise emerging technologies hold the key to addressing the threats and challenges they face, whether they come from cybercriminals or societal and economic change."
******
For more insights from FinTech Magazine, you can see our latest edition of FinTech Magazine here, or you can follow us on LinkedIn and Twitter.
You may also be interested in our sister site, InsurTech Digital, which you can also follow on LinkedIn and Twitter.
Please also take a look at our upcoming virtual event, FinTech LIVE London, coming on 8-9 November 2023.
******
BizClik is a global provider of B2B digital media platforms that provides executive communities for CEOs, CFOs, CMOs, Sustainability Leaders, Procurement & Supply Chain Leaders, Technology & AI Leaders, Cyber Leaders, FinTech & InsurTech Leaders as well as covering industries such as Manufacturing, Mining, Energy, EV, Construction, Healthcare, and Food & Drink.
BizClik – based in London, Dubai, and New York – offers services such as Content Creation, Advertising & Sponsorship Solutions, Webinars & Events.