LianLian rolls out cross-border wallet for merchants in US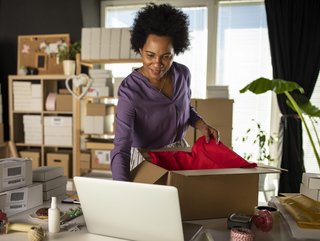 LianLian Global has launched its digital cross-border wallet in the US, designed for merchants that sell their products on third-party marketplaces.
Cross-border payments provider LianLian Global has launched its digital wallet in the US after securing licences to operate in all 50 states, giving merchants that sell their products on platforms like Amazon the ability to pay quickly and easily in multiple major currencies.

Despite the rise in popularity of third-party online marketplaces and online e-commerce, cross-border payments remain a challenge for SMEs in the US – particularly when converting into emerging market currencies in Africa, Asia and the Middle East. LianLian's US rollout means it is well-placed to connect businesses with their suppliers, for example, facilitating payments of upto US$1.5mn at a time.

The company already boasts more than 1.2 million e-commerce customers around the world, operating offices in 12 different countries.
Helping merchants better manage supply chain networks
"We are delighted to have launched our fully-licensed cross-border wallet in the United States, and see the positive response from US businesses," LianLian Global Executive Chairman David Messenger says. "This is an evolution of our globally trusted platform that our customers around the world have come to rely on. Our new cross-border wallet helps businesses of all sizes grow by making it easy to manage multiple currencies on a single platform and do foreign exchange (FX) conversion at fair and transparent rates. Our aim is to help our US customers better navigate the complexity of cross-border payments and the volatility of FX."
The cross-border rollout comes without an annual fee or initial account charge, with LianLian instead applying a fixed 0.5% rate for FX conversion. The Chinese company says that "even more competitive rates" are available to high-volume customers.

"LianLian Global's cross-border wallet is an ideal growth partner for our business," says Jeremy Cai, Founder of US online retailer Italic. "With the new platform, we can secure our supply chain networks in China and other parts of the world because the digital wallet ensures we can make and receive payments quickly, efficiently and safely. The extra time allows us to focus on growing and diversifying our business into hundreds of high-quality goods across a range of home, fashion, and lifestyle categories."