Financial Services (FinServ)
Kiwi raises $80mn to offer credit to Latino migrants in US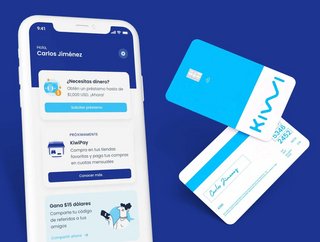 Kiwi offers a credit card and a mobile app
Kiwi has raised US$80mn in a mix of equity and debt financing, as it aims to lift the financial barriers encountered by Latino migrants living in the US
Fintech startup Kiwi has raised US$80mn in fresh funding as it continues its mission of supporting often-underbanked Latino migrants living in the US.

Founded in 2020, Kiwi is attempting to solve common financial challenges experienced by those moving to a new country – something that founders Mariano Sanz and Alexander Schachter know only too well, as they are first-generation migrants to the US. Latino migrants often lack credit history and are excluded from the traditional financial system, the startup says. Kiwi gets round this problem by providing these so-called 'thin-file borrowers' with affordable capital that lets them build their credit profiles and deal with day-to-day expenses.
The funding secured by Kiwi includes US$4.5mn in pre-Series A funding and a US$75mn credit facility. Despite only launching three years ago, the fintech has already built up a base of over 30,000 customers and is planning on growth, launching new products that will establish it as a go-to place for underbanked Latinos to access financial services.

Its product offering includes a credit card with a credit limit of up to US$1,000, which allows customers to build their credit history and split the cost of purchases into nine monthly repayments. It also provides a mobile app that allows people to stay on top of their money.

Kiwi targeting largest minority group in America
"Our investors' support is a testament to the value of our mission and the impact that we're having on our customers' lives," says Mariano Sanz, Co-founder and CEO of Kiwi. "We take pride in equipping underserved Latino immigrants with the tools and resources necessary to establish credit and secure access to capital.
"Addressing the difficulties faced by underbanked consumers in joining the traditional credit system will have the most significant positive impact on their financial lives. We remain dedicated to growing and expanding our services to serve more customers across the US and eventually Latin America."
The demand is clear to see: according to market research, Latinos are both the largest and fastest growing minority group in the US, accounting for over 18% of the country's total population. The number of Latinos in the US is expected to rise from 60mn to 100mn in the next few decades.
The debt financing was provided by i80 Group, an investment firm that specialises in providing credit solutions to growth-stage companies. "We're excited to support Kiwi in their mission to promote financial inclusion amongst underbanked Latinos," says Edward Goldstein, Managing Director at i80 Group.
"Kiwi's innovative approach to credit access and their strong reception from customers make them a leader in the market and position them well to provide essential financial resources to people who need it. We look forward to seeing their continued growth and success."