Juni secures US$206mn funding for its e-commerce platform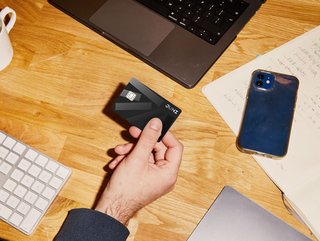 Juni, the Swedish fintech e-commerce platform, has secured a further US$206mn in funding including US$100mn in Series B led by UAE-based Mubadala Capital.
Juni, the Swedish e-commerce banking fintech, has raised a total of US$206mn in new financing.
It includes US$100mn in Series B funding led by Abu Dhabi-based Mubadala Capital. Existing investors such as EQT Ventures, Felix Capital and Cherry Ventures also took part in the latest round.
It has also secured US$106mn in debt financing from TriplePoint Capital, which it says will be used to fuel growth in its e-commerce business through the Juni credit card. It brings the fintech's total funding to date to more than US$280mn.
A solution born from first-hand frustration
Juni offers a financial management platform that is designed for e-commerce operators and brings together both physical and digital cards alongside accounting, analytics and digital advertising. The result, the company says, gives businesses "a holistic view" of their financial situation.
"We're very proud to have secured this funding in such a challenging environment", says Juni Co-founder and CEO Samir El-Sabini. "We're on a mission to give e-commerce businesses peace of mind by making financial management easy.
"I know first-hand the frustrations of running an e-commerce business and time wasted on spend management, the lack of visibility of cashflow and scaling ad campaigns. With this funding, we will help e-commerce businesses win by building the right insights, features and integrations while injecting capital into their marketing spend. We're committed to building the best financial companion for e-commerce and we're thrilled to have fantastic investors onboard who share our strategic vision."
Europe's fastest growing fintech startup
We spoke with Samir El-Sabini last month about the journey that Juni had been on so far. Within a year of launching, the startup was officially out of beta stage and was launching new product integrations and features, had rolled out a fresh new look and feel, started a creative campaign to bring it all to life, and had been recognised as the fastest-growing fintech startup in Europe for 2021.

So not a bad 12 months for El-Sabini and his team. The company was also launching new US dollar accounts and cards – its most requested feature – and was adding new Google Ads integration that would save entrepreneurs time and hassle.

Despite these early successes, he told us that Juni was still targeting a tenfold increase in card spend over the next 12 months and wanted to add even more features and integrations to the platform.

"We have grown at lightning-speed", said El-Sabini. "We're really proud of the funding we've raised so far, and that our current investors share our vision. Juni is made up of experts in e-commerce, performance marketing and media buying, paired with a team of fintech professionals. Having worked in the sector we serve and truly understanding their needs has been key for us."