Financial Services (FinServ)
Is the novelty of hybrid working starting to wear off?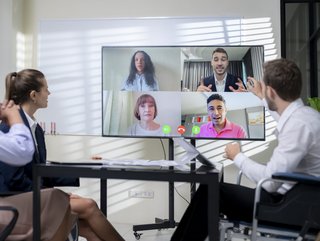 Hybrid working became standard for many firms after the pandemic.
With more workers now commuting to the office full time rather than working from home, are COVID-era working practices beginning to disappear?
Working full time in the office is now more common than hybrid working, according to research from recruitment firm Hays, making an apparent climbdown from the working practices of the pandemic.

Hays surveyed 15,000 professionals and employers to find out how their approach to hybrid, remote and in-person working had changed since the COVID-19 pandemic ended. Fewer than two in five respondents (39%) are now working in a hybrid way, compared to 43% of people who report working fully in the office.
Indeed, the majority of private-sector employees – such as those in financial services or banking – report working fully in an office, with only 42% enjoying hybrid working. After a clamour for flexible hours since the start of the pandemic, the research appears to show a shift in sentiment back to pre-pandemic thinking.
Indeed, over half (57%) of respondents say they would accept a job in future even if it didn't include hybrid working – while almost a third of people (31%) say the adoption of hybrid and flexible working has influenced where they're able to live.
Return to the office 'has to be for the right reasons'
Gaelle Blake, Head of Permanent Appointments at Hays UK and Ireland, explains: "It's clear from our research that there's still no one-size-fits-all solution when it comes to how staff want to work and how flexible employers are willing to be. Yet, despite more workers saying they are now working full time in an office, it's evident that hybrid working can't be erased overnight.
"Not only have some employers reconfigured their offices to make sure hybrid working offers a streamlined experience, but many have reduced the number of desk spaces, meaning there's not necessarily enough physical room for all staff in one workplace.
"What employers need to understand is that everyone is different – some workers may thrive in an office environment, and some won't. If employers are asking staff back to the office more – they need to question if they are doing it for the right reasons such as facilitating more team building opportunities and offering an enticing work environment. Employers who are asking staff to come into the office more due to a lack of trust will struggle to retain staff going forward."
Talent 'will be attracted' to roles with hybrid working
Caroline Gleeson, CEO of recruitment software firm Occupop, believes that, as more firms return to office working, the ability to work remotely will become a luxury: "When hiring new prospects to your workforce, quality candidates will be attracted to quality roles. One thing that can make your role stand out is offering flexible working and hybrid working options, as more talent will be attracted to those positions.
"It isn't just that they may feel more productive working in a more comfortable and familiar environment but it can help to prevent burnout and improve worker retention. A survey from AXA found that, of 30,000 respondents, more than a fifth would define themselves as 'struggling' with their mental health at work.
"If you're one of the businesses looking to move back to solely office working, building a strategy to account for the switch is crucial. One way to do this is through putting more investment into helping your existing workforce re-integrate into office life, that way retaining more of your quality staff. This further helps avoid having to commit spend to hiring and training new staff, which can be incredibly costly."
******
For more insights from FinTech Magazine, you can see our latest edition of FinTech Magazine here, or you can follow us on LinkedIn and Twitter.
You may also be interested in our sister site, InsurTech Digital, which you can also follow on LinkedIn and Twitter.
Please also take a look at our upcoming virtual event, FinTech LIVE London, coming on 8-9 November 2023.
******
BizClik is a global provider of B2B digital media platforms that provides executive communities for CEOs, CFOs, CMOs, Sustainability Leaders, Procurement & Supply Chain Leaders, Technology & AI Leaders, Cyber Leaders, FinTech & InsurTech Leaders as well as covering industries such as Manufacturing, Mining, Energy, EV, Construction, Healthcare, and Food & Drink.
BizClik – based in London, Dubai, and New York – offers services such as Content Creation, Advertising & Sponsorship Solutions, Webinars & Events.