Inside the world of fintech incubators and accelerators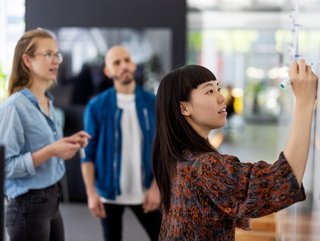 The early days in the life of a fintech entrepreneur are a step into the unknown – but that's where incubators and accelerators can lend a hand.
Navigating the first few years of business is one of the hardest things for a fintech entrepreneur to do: establishing contacts, gaining traction, attracting investment and honing your product are dizzying endeavours. Early-stage startups require a lot of support in the right places – and that's where incubators and accelerators come in.
What's the difference between incubators and accelerators?
Incubators and accelerators work in similar ways, but they are targeted towards different stages of the growth journey. Incubators are intended for entrepreneurs with the seed of an idea that they want to build entirely from scratch; in the case of fintechs, it may involve building an MVP. Once startups are finished with an incubator programme, they may graduate to an accelerator programme, which is designed for startups that are already up and running. Accelerators, as the name suggests, help innovators to scale and grow their business, and may also put you in touch with useful contacts or investors.
What are the biggest incubators and accelerators?
As the fintech sector has grown, more organisations have jumped on board. Local and national governments set up business programmes to foster innovation, while venture capital firms often set up incubator or accelerator schemes to complement their existing investments, giving themselves a headstart on identifying the next big startups.
The providers of technology platforms sometimes establish incubators or accelerators to encourage the industry in general to adopt their technology – an example is the German software company SAP, which has invested in more than 200 startups that are using the SAP platform through its SAP.io accelerator. And, finally, as crypto becomes more popular, a new category has emerged where incubators and accelerators are specifically tailoring their curricula towards blockchain businesses.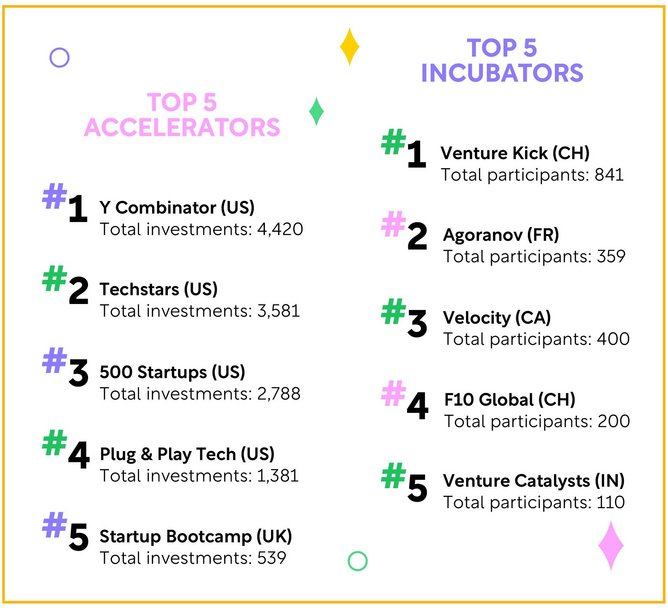 Although there are thousands of accelerators globally, the most prestigious still seems to be Y Combinator. Founded in 2005, the Silicon Valley-based programme invests US$500,000 in a large number of startups spread across two separate cohorts every year. It has invested in high-profile businesses like Stripe, Coinbase and Airbnb. Between them, alumni of the programme have gone on to achieve a combined valuation in excess of US$300bn.

Using the power of accelerators for good
For growth-stage startups, accelerators can be an incredibly useful tool to help them scale. And, even better, accelerators are also increasingly being used to drive positive change right across the financial sector.

In partnership with Lloyds Bank, Foundervine is a UK-based programme that combines events and networking with a series of accelerators. Its aim is to create "an equitable landscape" for black and other underrepresented founders. It was created in response to the 'Black, British, In Business & Proud' report, published by Lloyds in conjunction with the Black Business Network, which found that only 43% of black business owners trust banks to have their best interests in mind.

Programmes exist for other underrepresented groups, too. StartOut Growth is a US startup accelerator for businesses with LGBTQIA+ founders, while The Female Innovators Lab is a partnership between Barclays and Anthemis that's setting out to support female founders at the idea stage of their business journey. Accelerators like these will hopefully have a positive impact on diversity within fintech. According to a new report published jointly by EY and Innovate Finance, there is still a disparity between male-led and female-led businesses when it comes to access to funding, and the gap is having an effect on the number of female-led companies reaching the scale-up stage.

Is an incubator or accelerator programme right for me?

The decision about whether to apply for an incubator programme is a personal one. Startups and founders will invariably have different approaches to growth and, for some, accelerators won't be the right answer.

"If I filled in every application form and accepted every invite, there is no chance our business would exist," says Liam Chennells, Founder and CEO of KYB compliance fintech Detected. "Instead, I've spent that time building a board and investor base that supports me as well as the needs of Detected. I've raised money without having to pitch in front of 40 other startups. I've considered who I want to invest in the company and approached them with a considered summary of the opportunity, ruling it in or out quickly. I might have been connected to more investors more easily had I been part of an incubator, but lots of connections doesn't necessarily mean lots of capital – it's more about engaging with the right people."

However, he says that incubators are still the right approach for some entrepreneurs – particularly if you don't have a sales background or you don't have a "black book" of contacts that you can bring with you. Liudas Kanapienis, Co-founder & CEO of KYC compliance company Ondato, agrees that accelerators can have a lasting impact.

"We joined Startup Wise Guys' Fintech 3 programme," Kanapienis tells us. "The experience was positive and certainly the right move for us at the time. Our objective in looking for acceleration was to not only get help to grow faster, but to also be better equipped to do so long-term and sustainably.
"What we found attractive about SWG is their hands-on approach of helping early stage startups get off the ground. The acceleration was a good way to acquire some of the necessary skills along the way faster and learn lessons from the mistakes already made by others. Some of the areas that benefitted the most include hiring, fundraising and early-stage startup accounting. They also leveraged their network to help us find financing, people and other resources. And we leveraged the SWG brand to transmit an element of trust that later stage investors are looking for."