Infosys helps to digitally transform Permanent TSB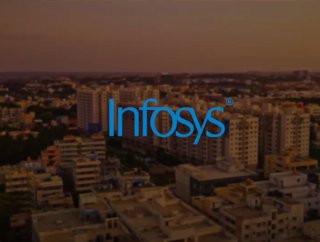 Manish Panicker, Associate VP at Infosys, discusses the firm's strategic partnership with Permanent TSB (PTSB) spearheading the bank's digital
Founded in 1981, Infosys is a global IT services and consulting firm that enables clients across more than 50 countries navigate their digital transformations. "We currently have over 335,000 associates globally managing US$16bn worth of business. As a firm, we provide end-to-end services including business consulting, bespoke development and maintenance of applications, and next-generation technology transformations," explains Manish Panicker, Associate Vice President at Infosys.
"Over the years, we have created a large ecosystem of partnerships with many global organisations to provide our clients with best-of-breed solutions and services.
He adds: "We are very proud of the platforms and technologies that we have been able to build for our clients – for example, Finacle is a modern banking platform that we have deployed in more than 80 countries, and it currently serves 16% of the world's adult banking population. Another example is our Cobalt services to accelerate our clients' cloud adoption journey."
Recognised as one of the most ethical firms in the world, Infosys is fast-growing and incredibly proud of its commitments to ESG. "We achieved carbon neutrality in 2020, 30 years ahead of the Paris accord. We also actively help businesses accelerate their net-zero initiatives, making significant contributions to the communities that we serve," says Panicker.


Infosys and Permanent TSB's (PTSB) Partnership
Dating back to 2019, Infosys has built a close relationship with Permanent TSB (PTSB) over the years. The relationship started with the selection of Finacle as PTSB's strategic platform for the bank's digital transformation.
"Since then, we have helped PTSB launch its mobile account opening capabilities, supported the launch of products and services to rapidly disperse loans during COVID-19, and we are currently working with the bank to transform and digitise their customer journeys," explains Panicker.
"We have been supporting PTSB across a broad set of digital initiatives. We believe we now have a very strategic relationship – one in which we are a trusted partner and adviserr for PTSB."

Future work with PTSB
Infosys sees this relationship continuing to evolve, mature, and broaden over time. "Our primary focus today is to ensure that we deliver the programme of work in the digital space that we are currently engaged in. This is something that is not only important to us, but is of strategic importance to PTSB," says Panicker.
"Beyond that, we continue to have conversations with PTSB to identify further partnership opportunities to help them to adopt innovative solutions such as intelligent automation, AI, and machine learning into their business and IT operations."
"There is significant opportunity for both firms here – potentially centring around PTSB's cloud adoption – where we can support workload migrations, enable the bank to leverage their data, provide analytics and insights, and support their workforce transformation in terms of skills and capabilities for the future. Infosys is committed to investing in our relationship with PTSB; we want to provide the best support we can to help the bank meet its strategic objectives as we go forward," concludes Panicker.
Read the full Permanent TSB full report HERE.