Financial Services (FinServ)
Efficio drives efficient sourcing activity at Permanent TSB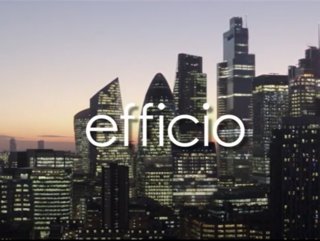 Simon Whatson, Vice President at Efficio, reflects on the company's partnership with Permanent TSB to drive efficiency in its sourcing activity
As the world's largest specialist procurement and supply chain consultancy, Efficio was founded in 2000 and has since grown into a global organisation, with 650+ procurement professionals operating in 13 locations worldwide. Efficio is dedicated to transforming procurement functions for clients by achieving significant savings from third-party spend and suppliers, as well as upskilling capabilities and improving infrastructure.
"This helps our clients to position procurement effectively in their organisation, giving procurement the opportunity to positively influence the business," says Simon Whatson, Vice President at Efficio.
Having worked at Efficio for seven years, Whatson leads the work that the company does with Irish bank, Permanent TSB.
"Efficio started working with Permanent TSB about two years ago. Our engagement started with an opportunity analysis. After that, we ran three waves of sourcing activity on specific spend areas to help Permanent TSB achieve the savings needed as part of its profitability pillar," explains Whatson.
"We have been firmly embedded into Permanent TSB's procurement team, working alongside and in collaboration with the business to source spend that had either been previously addressed without having achieved full value, or not addressed at all over the last few months. We have also embarked on a 'sourcing-as-a-service' relationship, where through our digital platform – eFlow – we are helping to drive efficiency throughout its sourcing activity."


Automating mid- to low-complexity sourcing requirements
Another aspect of Permanent TSB's strategic partnership includes the automation of mid- to low-complexity sourcing requirements, as well as supporting with its more complex requirements via the eFlow platform.
"With our spend analytics module and supplier performance management module, we are helping Permanent TSB to gain greater insights, quicker, and at a higher quality than it previously would have been able to achieve," says Whatson.
"This has allowed its procurement team to spend more time with business stakeholders, building stronger relationships, and getting involved much earlier in investment decisions. This ultimately means that procurement is able to have a much better influence."

Future plans for Permanent TSB and Efficio
As their partnership expands, Efficio will continue to refine its 'sourcing-as-a-service' model, to become even more efficient when it comes to strategic sourcing requirements.
"I believe that the future partnership between Efficio and Permanent TSB will become more and more embedded," says Whatson.
"Efficio and the eFlow platform will also become more deeply embedded in the way Permanent TSB does procurement. And what that brings to Permanent TSB is an extremely efficient engine of servicing procurement requirements," he adds. "Where previously these mid- to low-complexity sourcing requirements would take up all of the procurement team's time, now they are largely automated and streamlined through the service that we provide."
"This automation also means the team can focus on more complex and strategic sourcing initiatives with our consultants. It removes a lot of noise and allows Permanent TSB to service those more complex sourcing requirements, which, of course, is where the biggest value is going to be."
Read the full Permanent TSB digital report HERE.