Financial Services (FinServ)
Indian lending fintech EarlySalary bags US$110mn in funding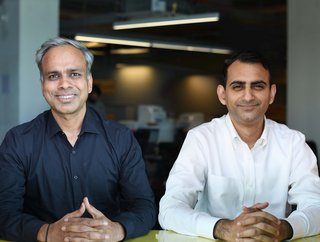 EarlySalary's CFO Ashish Goyal (left) and CEO Akshay Mehrotra.
Indian lending fintech EarlySalary has raised US$110mn in funding as it seeks to make credit, like cash loans and salary advances, more accessible.
Indian fintech EarlySalary, which offers consumer lending in the form of cash loans and salary advances, has closed a US$110mn Series D funding round.
The money will allow the Pune-based company to significantly grow its business over the next two years. In particular, it wants to serve more customers, further build out its cash loans business and enhance its tech and analytics frameworks. Since it was founded in 2015, EarlySalary has already expanded its services to over 150 cities and taken on more than 1 million customers.
The round was led by TPG's The Rise Fund and Norwest Venture Partners, with further participation from existing investor Piramal Capital as well as Housing Finance Limited. It is EarlySalary's largest fundraise to date, bringing its total backing to more than US$140mn.
Targeting India's young, middle-class professionals
EarlySalary Co-founder and CEO Akshay Mehrotra says: "We believe in a customer-first approach to providing credit to young middle-income Indians and we are thankful for the trust millions of Indians have put in us. As our customers' aspirations and credit needs grow, we will focus to continue to retain their trust and grow with them. The funding will not only help us in expanding our cash business but also build an array of capabilities to efficiently serve a larger segment of customers. We are confident in our ability to keep innovating and achieving 10x large growth in our customer base."
Ashish Goyal, Co-Founder and CFO of EarlySalary, continues: "EarlySalary's core purpose is to enable financial services access to its core segments. This capital raise enables us to grow and meet our customer aspirations. We believe that we will be able to add significant value to the fintech ecosystem. This capital raise from two of the most marquee investors is also a validation of our core principles of building a business that is customer-focused, profitable and driving meaningful gains in financial inclusion."
Although 80% of Indians use banking services, only half of the population has access to credit. EarlySalary is seeking to build a "safe and reliable credit platform" with easy-to-understand propositions like cash loans, salary advances and buy-now-pay-later for one-off purchases. In the last six months, the company has added key executives across risk, sales, treasury and other functions to strengthen its management team.
EarlySalary 'improving India's financial health'
Akshay Tanna, Partner at TPG, adds: "Through its innovative platform, EarlySalary delivers a critical financial service to the growing, yet underserved, middle-income segment in India. By providing modest, short-duration loans at competitive rates, EarlySalary is improving the financial health of its customer base and empowering them to finance things like upskilling courses, healthcare needs, personal emergencies, and short-term cash flow mismatches.
"Akshay and Ashish have built a world-class team and a market-leading product that is poised to continue to meet the needs of India's rising middle class and we are delighted to be a part of its next chapter of growth."