Financial Services (FinServ)
IBM pays $4.6b for Apptio to help clients track FinOps spend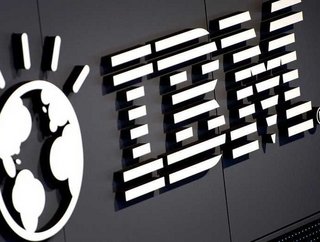 The two parties, IBM and Apptio, believe there will be "significant synergies" in the deal.
IBM is acquiring Apptio in a deal worth US$4.6b, helping clients control their spend on enterprise digital transformation projects amid economic pressures
Technology giant IBM is paying US$4.6b to acquire Apptio, a provider of FinOps software, which it says will "accelerate the advancement of IBM's IT automation capabilities".
The acquisition – from Apptio's current owners Vista Equity Partners – comes at a time when IBM's customers are digitally transforming their businesses at an unprecedented pace. Amid rapid digitisation, Appto's solutions provide greater visibility into technology-related spend, labour costs and associated resources.
In a difficult economy, IBM will combine Apptio's existing capabilities with its AI platform, watsonx, to help businesses better manage and optimise their enterprise IT spend. The acquisition will also deliver "tangible financial value and operational improvement", IBM says, with Apptio's 1,500 clients including more than half of the Fortune 100.
Business leaders are right to be concerned about the potential for enterprise transformation projects to get out of hand; according to research from IDC, published in 2020, the average cost of such a programme was around US$27.5m per business.
Apptio's product suite combines public or hybrid cloud spend management tools as well as investment planning capabilities, which allow users to align development resources with prospective business outcomes.

What have they said about IBM's $4b deal for Apptio?
Speaking about this week's announced acquisition, IBM CEO and Chairman Arvind Krishna says: "Technology is changing business at a rate and pace we've never seen before. To capitalise on these changes, it is essential to optimise investments which drive better business value, and Apptio does just that.
"Apptio's offerings, combined with IBM's IT automation software and watsonx AI platform, give clients the most comprehensive approach to optimise and manage all of their technology investments."
The company called it "a continuation of IBM's deep focus and investment in hybrid cloud and AI". The transaction, which is still subject to regulatory approvals, is now expected to result in significant synergies between the two firms.
"Our customers are evolving to a complex digital-first, hybrid world where technology investments are distributed and decentralised but all innovation must be aligned with clear business outcomes," says Sunny Gupta, Apptio's Co-Founder and CEO.
"We are so excited to be joining IBM and combining our industry leading offerings with IBM's global presence and strong portfolio across AIOps, automation and hybrid cloud offerings."
And Robert F Smith, CEO and Chairman of Apptio's previous owners, Vista Equity Partners, continues: "Apptio has transformed how leading organisations optimise their IT spend and performance for better outcomes. We are proud of these shared accomplishments and look forward to seeing Apptio further evolve with IBM."