HSBC Ventures invests US$35mn in mobile money app Monese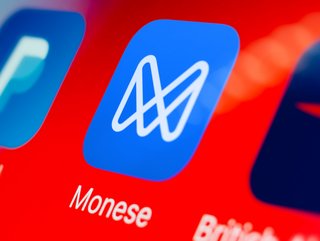 HSBC Ventures has invested US$35mn in UK fintech Monese, which the bank says will help it deliver digital wealth and banking tools quickly and at scale.
Mobile money app Monese has raised US$35mn from HSBC Ventures towards the continued expansion of its digital platform.
The investment comes almost a year to the date since Monese's oversubscribed US$90mn Series C funding round, led by Investec. As part of that investment, Monese announced the launch of its platform-as-a-service (PaaS) business in a strategic partnership with Investec. The latest capital injection, announced this week, brings the company's total funding to date to more than US$200mn.
Founded in 2015, Monese offers a range of financial products for both customers and businesses – including a prepaid debit card, cross-border remittances, mobile payments, a credit building tool and insurance. Founded by an Estonian but based in London, the fintech has gained a reputation as the financial platform for refugees and freelancers because of the ease to set up and verify an account and tools that help traditionally underbanked consumers to build a positive relationship with their money and credit.
Monese says that it is "closely aligned" with HSBC on opening up the full extent of digital banking possibilities and claims the investment will form part of a "broader strategic partnership that will focus on Monese's industry-leading, cloud-based PaaS business".
Monese offers wealth and banking tools to HSBC customers
Norris Koppel, Founder and CEO of Monese, says: "Securing the support of a tier one global bank demonstrates the strength of our platform and the continued appetite from investors in the platform. I am delighted to have such a distinguished partner and investor in HSBC, who brings a great deal of experience in delivering exceptional banking services. We look forward to taking this partnership forward."
Taylan Turan, Group Head of Retail Banking and Strategy, Wealth and Personal Banking at HSBC, says: "HSBC is continually pioneering new wealth and banking innovations for our digitally-savvy customers. We want to help clients make smarter decisions so they can meet their financial goals with innovative digital tools. This new partnership is a key step towards helping us deliver digital wealth and banking tools at pace and scale, combining Monese's fintech credentials with our own global wealth and banking capabilities."
And Catherine Zhou, Global Head of Ventures, Digital Partnerships and Innovation at HSBC Ventures, continues: "HSBC is excited to invest in Monese as one of the leading fintech players in the market. Our investment will provide stronger strategic alignment and enable us to build on our strengths as partners."