How payments are evolving in an uncertain economy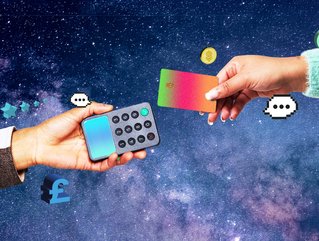 Businesses need to understand what their customers' priorities are right now.
Rafael Lourenco, Executive Vice President and Partner at ClearSale, looks at how businesses can deliver on consumers' priorities right now
The economy has been unusually hard to predict since the start of the pandemic, as inflationary trends, employment figures, layoffs, and consumer spending generate seemingly conflicting pictures of where things stand and where they're headed. For example, consumers are worried about high prices but they're also booking the most international travel in years. The unemployment rate is rising, but the economy is also adding jobs at a rapid pace. Inflation is slowing in the US and the eurozone, but many business leaders still expect a recession.
As a result of the lingering uncertainty, many customers are seeking new ways to make purchases that offer them discounts, more convenience, or more time to pay. Businesses need to take a fresh look at their payment methods and evolve them to meet new customer needs and business challenges. In this article, we'll look at some of the trends that show what matters to consumers now and how businesses can deliver.
Give customers (especially younger ones) more time to pay
As prices for basic items remain high, more than 20% of Buy Now Pay Later (BNPL) users say they've put their grocery purchases on BNPL plans. BNPL gained popularity during the pandemic as a way for shoppers to improve their lives at home during lockdowns, with most BNPL spending on clothing and durable goods like electronics, fitness gear, and home furnishings. The fact that so many BNPL users are buying food and other basics on time indicates the need for more flexible payment options from retailers of all types.
In ClearSale's most recent global survey of consumer attitudes on ecommerce, fraud, and customer experience (CX), 57% of online shoppers said they find BNPL and other alternative payment methods like digital wallets to be a convenient way to buy. More than half (55%) also said they'd consider shopping somewhere else if a new site didn't offer these payment options. Among younger consumers, aged 18 to 39, the preference for BNPL and other alternatives was much higher. Seventy-two percent of online shoppers in this age group say BNPL and digital wallets are convenient ways for them to shop, and 63% would consider going elsewhere if those options aren't available.
More rewards for loyalty
Another way to address price-sensitive customers' needs is with payment options that include discounts or points toward purchases. Regional grocer H-E-B, which serves Texas and northern Mexico, recently launched a series of branded cards that include cash back on purchases. The chain's Mastercard debit card and no-annual-free Visa credit cards give customers 5% back on private label products. The credit cards also give customers 1.5% on all other purchases at H-E-B stores and elsewhere. This strategy can help strengthen loyalty by helping customers save on groceries and giving them more time to pay. It can also increase revenue by incentivizing the purchase of store brands.
Co-branded cards are increasingly common in the competitive home-delivery startup space, as well. DoorDash's partnership with Chase offers customers who pay with a Chase card perks including reduced fees on delivery orders and rewards for purchases through the app and elsewhere. Chase recently announced a co-branded card with DoorDash competitor Instacart, building on the perks Chase users already received on the app.
More convenience, better cash flow
It's not just groceries and restaurants taking new approaches to payments. Some salons and spas are rolling out BNPL options for salon services and beauty products. Health care providers in the US are also seeing new BNPL options, to help patients manage the cost of treatments and related deductibles and out of pocket expenses. These options also help beauty and health providers to book more procedures and maintain client and patient loyalty.
The home construction industry is finally starting to catch up with digital payments technology, after years of lagging and requiring customers to write paper checks. This approach has many drawbacks, including processing time, data security, and the fact check use is fading out among the next generation of homebuyers. More than a third of Gen Z adults haven't written a check in the past six months, and 20% have never written a check.
Now, 30% of construction companies in the US are investing in digital payments technology to facilitate better cash flow, reduce dependence on checks, and avoid payment-related disruptions. These improvements are happening now as firms look for ways to optimise their processes during a slowdown, but they will also lay the foundation for better efficiency and customer experience when the housing business picks up again.
Best payment practices now
As more industries adopt modern payment methods to meet customers' needs and streamline their own operations, businesses that don't evolve on payments risk falling behind. Here's now businesses that want to keep up with the pace of payments change can choose the right options for their customers.
Identify the challenges that matter most to your customers. Use your first-party data and analytics to understand what your customers need now. It might be more time to pay, discounts, or simply more convenience.
Find payment options that meet your customer and business needs. For example, if your customers would like more time to pay, BNPL options could be a good place to start, because they can get their products or services right away, and your business gets paid right away, too.
Integrate new payment methods with your security tools. Every payment method and platform will come with some security features. These can be a valuable layer in a defense-in-depth strategy against fraud and data theft, but it's wise to make sure that you can apply your existing anti-fraud processes to orders placed using the new payment methods.
Choose and track payment KPIs. Monitor metrics for your new payment method or methods, including orders completed, approval rates, fraud rates, false decline rates, and customer sentiment. This data will show you if you need to adjust your new payment processes in the short term. Over the long run, it can help you understand which methods are most attractive to your customers and cost-effective for your business.
Finally, keep tabs on what's happening in the consumer payments space. Not every new innovation that pops up will work for every business, but when you can identify emerging options that your customers will enjoy, you can create a better experience sooner and keep your customers from seeking alternatives elsewhere.

About the author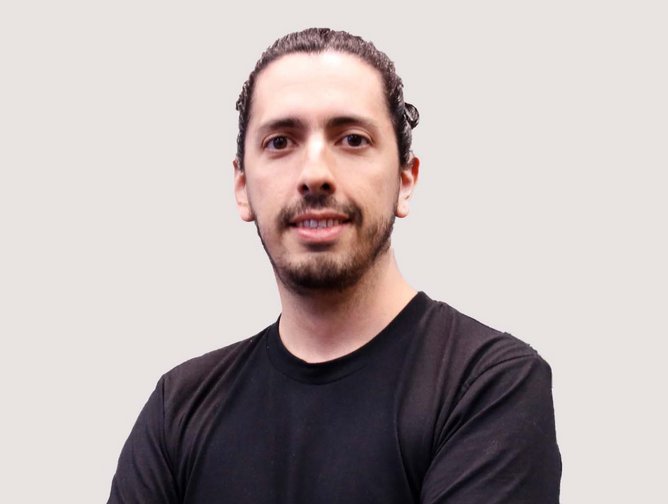 Rafael Lourenco
Rafael Lourenco is Executive Vice President and Partner at ClearSale and holds more than two decades of experience providing ecommerce fraud detection and prevention services in major international markets. Rafael combines ClearSale's innovation-driven culture and emphasis on communication with a deep understanding of the statistical tools that underpin excellent fraud protection.