Financial Services (FinServ)
How fintech can improve data access for finance institutions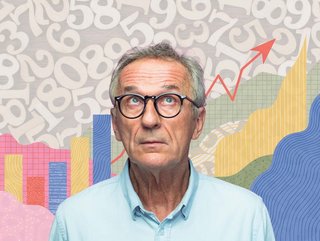 How do financial institutions best utilise the vast swathes of data they have access to?
Fraser Stewart, Co-Founder and Chief Commercial Officer at Lyfeguard, explains how the fintech sector can improve data access for financial institutions
Data is the new currency in today's financial landscape, and the fintech industry is at the forefront of leveraging technology to solve problems and create better financial solutions.
Financial organisations are competing to digitally transform their operations, and, in a world where the economic back drop is uncertain, customers are demanding so much more, with increased volumes of data, new data handling policies and cyber threats on the rise. Differing ways of managing data can act a useful tool in solving some key issues within the finance industry.
Fintech has disrupted traditional banking, bringing innovation to a sector that was once considered unchangeable. The influx of new players has challenged the status quo, forcing financial institutions to adapt and leave behind legacy systems, or risk becoming obsolete.
There is now an incredible opportunity for the financial services to utilise the data that is at their fingertips by leaning on the solutions the fintech industry is providing. This will help them navigate the new landscape, enhancing data access leading to more efficient and customer-centric services, meaning banks can remain competitive in an increasingly digital world.
The innovative power of data
Data lies at the heart of financial services, from credit scoring and loan approvals to fraud detection and regulatory compliance. The sheer volume of data generated by financial transactions is staggering, and the need to access, analyse, and manage this information effectively is more crucial than ever.
With this in mind, there are three key areas where the fintech industry can drive improvements in data access for financial institutions: data security, data interoperability, and data analytics.
Data security must now be top of the agenda for all organisations as cyber threats are on the rise with research highlighting that organisations experienced a 77% increase in attacks in 2022. For financial services, this poses a concerning threat as they exist as a prime target for criminals looking to exploit information due to the lucrative nature of the data they hold.
The fintech industry offers innovative solutions to safeguard data from breaches and unauthorised access offering advanced encryption techniques, multi-factor authentication and blockchain-based solutions. These advanced forms of technology can help banks and financial institutions protect their customers data, building trusting relationships while protecting against reputational and financial loss.
Creating an agile approach
Additionally, data interoperability is crucial in today's interconnected financial ecosystem. Customers increasingly rely on multiple financial providers while still expecting a high level of customer service and a seamless experience.
Current legacy systems used by many traditional banks are often cumbersome, lacking the flexibility and adaptability required for smooth data exchange, providing a slow and fragmented service to their customers.
Fintech companies can provide solutions to this, fostering the creation of open banking standards and APIs which allow for the integration of services between various players in the market, creating an agile approach, enhancing collaboration, and improving the process of data sharing.
Finally, the enhanced use of data has the ability to improve business operations by transforming the way financial institutions make decisions, manage risk and serve their customers. Data-driven decision making, powered by technologies such as artificial intelligence, machine learning and big data analytics has now been made possible through the solutions the fintech industry offers.
The fintech industry is positioned to empower the financial services, offering analytical tools that will not only improve their operations, but tailor their services to individual customer needs allowing them to remain competitive.
Tech-empowered financial institutions
Essentially, by rethinking their use of data and incorporating the offerings the fintech industry can provide, financial institutions will be able to streamline operations, enhance customer experiences and make for better-informed decisions, ultimately driving growth and increasing competitiveness in the market.
The fintech industry has a unique opportunity to drive significant, positive change and improve data access for financial institutions. It is now the responsibility of both the financial services, to take on board and implement the offerings they are now exposed to, as well as the fintech providers, to continue offering innovative solutions to enhance operations.
By working together, the fintech industry can help to re-shape traditional financial institutions, unlocking a reformed, more efficient and secure future for the world of finance while allowing a customer-centric approach that will ultimately lead to business growth now, and in the future.
About the author
Fraser Stewart
Fraser Stewart is Co-Founder and Chief Commercial Officer at Lyfeguard, a life planning assistant and document management platform for both consumers and Independent Financial Advisers (IFAs). Prior to founding Lyfeguard, Fraser worked in commercial roles as a Digital Marketing Specialist at British Airways before going on to become a Digital Acquisitions Manager at HSBC.