Hopper's Dakota Smith: Innovating for the future of travel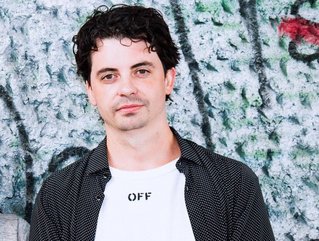 Dakota Smith
Hopper President and Co-founder Dakota Smith discusses his path to establishing the company, how Hopper helped pioneer travel, and its plans for the future
Meet Dakota Smith, President and Co-founder of travel bookings app and marketplace Hopper. A familiar brand for US and Canadian-based travellers, particularly younger generations, Hopper has grown significantly from its 2007 beginnings as a data hub for improved travel experiences, offering an array of travel products, and generating over US$750m in funding along the way.
Joining fellow founders Frederic Lalonde and Joost Ouwerkerk, Smith's entry has seen the founders grow Hopper exponentially to become one of North America's most-used travel booking apps.
A culture of travel: The path to Hopper
Revealing he was always interested in travelling as a youth, Smith was fortunate to live in many different countries when growing up. For Smith, founding his first business, Traveler's Digest, was his way of following a "passion in life, [his] biggest hobby".
"Traveler's Digest was small to start but actually grew into a fairly interesting company. We were promoting tourism in the Asia-Pacific, and a lot of our clients as we matured were major hotel chains or tourism boards. It was a really fun way to spend my early twenties, and I loved being in Hong Kong, a different culture altogether," adds Smith.
"Founding an online travel company like Traveler's Digest primed me really well. It gave me an early entrepreneurial experience I would otherwise not have had. I was managing a lot of different departments by myself, hiring employees, financial management, etc., so it was a super exciting experience."
Although Traveler's Digest ultimately didn't work out for Smith, it was a return to his home country Canada which set him on a path to collaborating with Lalonde and Ouwerkerk, where Hopper took off.
Hopper: Establishing a travel business
"For the first few months working with Hopper, it was absolutely tiny," says Smith. "Our first major hit with consumers was our price prediction on air travel. So we created an algorithm that ingested trillions of price points on data that could reliably predict the future price of flights and released that to the public. This product got some great early traction, so we decided to build the entire company around that."
Before long, Hopper launched its app in 2015. A mobile-only company, it's clear to see its fintech capabilities are what set it apart in the travel bookings and marketplace spaces. Selling flights from 2016, Hopper would offer customers guidance on pricing for flights, alerting customers on price booking volatilities. Although flight sales represented "a few hundred million dollars of income" for Hopper at this point, the issue Smith and the rest of the Hopper team found is that in air travel, "there's a small margin" for profitability.
Smith adds: "This is why the largest travel companies in the world, the likes of Airbnb and Booking.com, don't even sell air travel. They mostly focus on lodging, where the margins are typically, in order of magnitude, greater."
The conundrum of price prediction scalability
"We had this challenge presented to us," explains Smith. "We have this popular price prediction product, but it's not really a scalable business model. How do we build a business around this product feature we made?"
First up for Hopper was – in the same vein as its industry counterparts – moving into the lodging industry in 2019. Reappropriating its prediction product, Hopper shifted from a flight prediction operation exclusively, to a lodging prediction operation too.
"We became a hotel booking app," adds Smith. Not happy to stop there, Hopper added car rentals in 2020 before adding vacation rentals just last year. Now, Hopper is a place "where you can book your entire trip for you, your friends, your family, whomever".
Scaling into different industries is one thing, but Hopper leveraged its proprietary tech to further extend its capabilities as well, embedding additional financial options into its packaged trips.
As Smith explains: "We started a business unit that we call FinTech, where we started creating risk-based ancillary products that consumers could purchase, that could mitigate anxiety about price volatility or anxiety about the replacement value of their trip."
Introducing products like Price Freeze, Hopper customers can lock or hold any price on the app for up to 21 days by paying a small fee. This way, consumers can book a trip at an additional price and Hopper underwrites the risk.
Hopper: Growth through a partnership network
Today, Hopper generates US$6bn in annual travel volume through its marketplaces. "We've become the third-largest seller of travel on the internet in North America," says Smith.
Signing a partnership with Capital One in 2021, Hopper now powers travel rewards and redemptions for Capital One's tens of millions of credit card holders in the US.
Prompting it to set up a B2B2C business model in 2021, Hopper Cloud, the company now has partnerships extending to CommBank, Agoda, Marriott and Uber. In fact, creating the Hopper Cloud is what Smith hails as his proudest achievement in his time as Co-Founder and President.
"We've seen really great traction on our B2B2C model, and now around 50% of our revenue is coming from these new partnerships. It's definitely my most proud achievement, to work with the Hopper team to innovate this move. It has been great getting our travel and fintech products in front of a wider audience."
Building for the future of travel: A Gen Z focus
Now an established brand in the travel fintech space, Smith and Hopper have no plans to rest on their laurels – seeking to further innovate in the travel space during an era of ever-evolving digitalisation.
In the midst of what Smith calls "deconstructing traditional travel insurance", Hopper has pioneered "modern products that mitigate specific risks for consumers".
Smith notes: "One of our latest innovations is 'Cancel for Any Reason'. It gives you an option to voluntarily cancel anything you buy with Hopper. We also have something called a 'Flight Disruption Guarantee', where if your trip is disrupted during your day of travel, you can actually rebook yourself on any other airline to your destination for free.
"These are all rules-based programmes. So instead of how things work in traditional travel insurance, where you have to file a claim – at an 80%-90% rejection rate – with Hopper's fintech products, you can immediately cancel or rebook yourself in the Hopper app, no questions asked."
Products designed for modern consumer convenience, Smith is positive about the popularity of these innovations with Gen-Z travellers.
"We've found that consumers have a lot of trust in this product, especially younger consumers like Gen Z and millennials with our products. Because it's all rules-based, we're accepting over 90% of claims," says Smith.
Hopper's Smith: The travel pioneer
Smith's involvement in growing Hopper into the multifaceted travel business operation it runs today cannot be understated. Helping Hopper to extend its reach from one piece of proprietary technology, the business is now a stalwart in the North American travel market.
Throughout his time at Hopper, Smith has never lost his love for travel. He concludes: "I'm so grateful for the benefits I got travelling all around the world. It gives you perspective. I think that's what everyone likes about travelling. You meet different cultures, make friends, and spread your wings from the place you were born.
"It gives you a greater perspective of the world and the different things humans face in different areas. You get a clear picture of what people have in common vs what sets them apart. Ultimately, that's what I find so interesting about travel, and if Hopper can help travellers experience that bit more of the world, then that is a success for me and a success for Hopper."