Hi's Sean Rach on building a 'super app' for crypto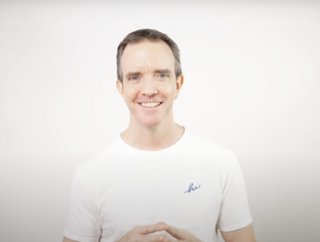 We catch up with Sean Rach, Co-founder of Hi, which is striving to become the leading financial super app for all things fiat and crypto.
A former CMO at Crypto.com who first encountered cryptography in the US Navy, it's fair to say that Sean Rach knows a thing or two about cryptocurrency. In 2021, he co-founded Hi, which is striving to become the super app for all things crypto and fiat.

The platform has already amassed 3mn members but Rach is not looking behind him. Hi recently added personal IBANs for euros and British pounds and has other features in the pipeline. It's planning a debit card where holders will be able to spend fiat and crypto at over 60mn merchants worldwide, as well as a payments gateway for merchants called Hi Pay. We caught up with Sean to discuss the platform's success to date as well as its plans for the future.

Tell us about you first of all – what's your background and how did you get into crypto?

Believe it or not, my career began working with cryptography as an officer in the US Navy. It was deeply interesting to me, and although I didn't know it at the time, that knowledge gave me a foundational understanding of the technology that has since prevailed. I can stake a genuine claim as a crypto OG!
I established a career in the corporate world as a pioneer in digital marketing and working in financial services. To me it was clear that if you're a bank or an insurer looking to acquire more customers, one of the best things you can do is help educate consumers to manage their money better. It's the most obvious win-win. Financial literacy quickly became a passion of mine, and with the rise of blockchain and crypto, I moved very quickly to educate myself - I saw the potential and use cases almost immediately.
I made the leap from the corporate world to startup life and joined Crypto.com as their founding CMO, helping to onboard their first 3mn users. To be a trailblazer – there was no precedent to follow - was very exciting.
What was the inspiration behind Hi, and what were you trying to build?
The number one reason I started Hi is because I believe that a financial provider that truly commits to making money for its customers, instead of off them, will win in the long run. "Making money for you, not off you" is a mantra we live by at Hi.
You can succeed in doing this by removing central intermediaries, turning profit motives on their head, and focusing your experience design on products and services people truly find valuable. This approach resonates with our passionate community, to the extent that over 3mn people signed up for Hi in just the first 6 months.
My experiences also made it clear to me that consumer appetite for alternative financial products is huge, and yet no platform had successfully prioritised an intuitive user experience and a true bridge between the fiat and crypto worlds. Even today, it's not easy for people to get fiat into a crypto platform, and back out again.
Tell us about Hi
In simple terms, Hi is a financial super app for trading, saving and spending crypto and fiat. You can draw parallels with Revolut, but for fiat and crypto, and with the added functionality of an exchange.
Our app has already been downloaded by over 2mn people, who use it to buy and sell cryptocurrencies; earn on deposits with up to 40% APY; personal IBANs, to use Hi like a regular fiat bank account; debit Cards, with up to 10% card spend rewards; benefits programme, with the choice of 100+ lifestyle subscriptions and services; fiat on-ramps for US dollar, euro, British pound and Hong Kong dollar.
The Hi ecosystem has its own cryptocurrency, HI, which acts as a membership token. The more HI you hold, the higher your membership tier and the better the benefits we reward you with. For example, if you are a mid-tier member at Hi such as gold, which requires staking of approximately $10,000 of our token, you get 8% card spend reward, 100% rebate on 10 digital subscriptions, 30% earnings booster, best rates guaranteed at 5* hotels and personal concierge.
The platform has evolved over time as we started the service with the innovative use of messaging apps like WhatsApp and Telegram to quickly onboard members. Since then, we have transitioned them to the more advanced user experience of a mobile app.
Hi.com can't have been a cheap domain! How important is that brand recognition in the crypto space?
We love the brand name Hi because it stands for a lot of the things we want to be known for. A universal greeting - simple, accessible and inclusive. Using our products and services should be as easy as saying hi. Truth be told, one of our leadership team had purchased it initially for another use. But yeah, we love it and to a certain extent I do think it's a signal of the ambitions we have.
When it comes to trust, to be honest I hope people see beyond the domain name and focus more on the experience we have in the team, the way we go about doing things, and the types of organisations that back us. Spend some time in our Telegram communities or read our monthly transparency report and you'll see we are a highly open and communicative organisation.
You've recently announced personal IBANs for euros and pound sterlings – how will that elevate your existing offering?
When you talk about bridging the crypto-fiat divide, this is it! We're giving our members a multi-currency current account in their own name, meaning they can use Hi like a regular bank account. It's a game-changer, if you ask me. Members can deposit and withdraw fiat currencies instantaneously with SEPA and FPS, meaning that they can fund their Hi wallet in seconds, and send and receive money from other people's bank accounts safely and securely.
What sets Hi apart from other crypto platforms?
Right now, we're focused on building the most intuitive and secure mobile trading experience for both novice and advanced traders. The next few months is when the exchange product really ramps up, and without giving too much away, there are three areas where we will are looking innovate: tradable products, including simple access to DeFi; portfolio management, including transaction monitoring, analysis and statements; and social experience and gamification, including livecasting and chat.
You must be thrilled with the growth so far. Does it become harder to retain users as the platform grows?
3mn is a big number, but I still feel like we're flying under the radar. If we can get things right, I feel confident our platform will soon be a household name used by hundreds of millions of people. The most important thing to understand about our growth so far, is that it was achieved almost with no marketing spend. We rely exclusively on word of mouth. It's no secret that sustained attention in the world of crypto is hard to come by. But for me, the recipe is very straightforward. Envision products people find inherently valuable, involve your community deeply in the development process and communicate openly and frequently, even when things don't work out as planned. As we scale further we intend to continue to commit to this approach.