Half of businesses say BaaS will replace traditional banking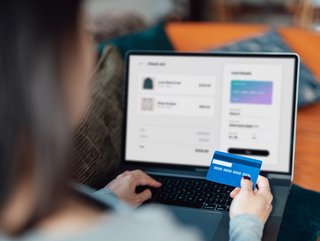 A benefit of BaaS is being able to integrate bespoke BNPL solutions at checkout.
More than half (51%) of European business leaders surveyed say that banking-as-a-service (BaaS) will make traditional banking obsolete
More than half of European businesses believe that banking-as-a-service (BaaS) will make traditional banking obsolete, according to the findings of joint research by BaaS provider Vodeno and digital bank Aion.
The two organisations surveyed more than 1,000 business leaders in three major banking markets – the UK, Belgium and the Netherlands – and found that 51% of leaders think BaaS will spell the end for traditional banking. A further 56% believe that the current cost-of-living crisis will be a catalyst for BaaS adoption.
At present, 39% of respondents have already implemented BaaS services and products, with an additional 38% considering using BaaS this year. Foreign exchange, buy-now-pay-later (BNPL), SME lending and loyalty schemes were all cited as the most popular use-cases for BaaS.
'Platform banking is the future', Vodeno says
But attitudes were not wholly positive: nearly a third of respondents (29%) said there is a lack of understanding about the products available, while 27% cited compliance and security concerns as a key barrier to adoption.
Nearly a quarter of those surveyed (24%) would like to see their BaaS provider demonstrate a better understanding of their customer journey, with further innovation within the checkout experience also listed as a key desire among respondents. Previous research from Vodeno and Aion Bank showed that businesses who implement embedded financial products were motivated by generating new revenue streams (41%), growth in customer basket (40%) and enhanced customer loyalty (40%).
Wojciech Sobieraj, CEO of Vodeno, says: "Platform banking – where financial products are embedded in the customer journeys of brands people use everyday – is the future. We know that companies looking to implement BaaS also want care-free products and services, with the technology, necessary licence and regulatory checks offered in one combined solution. At Vodeno, we are leading the European BaaS sector [from] the front, with a comprehensive range of BaaS products alongside access to a full ECB licence and the compliance expertise that comes with a European bank."

In an interview with FinTech Magazine back in April 2022, Sobieraj predicted that big brands – from retailers and airlines to sports teams – would be offering banking products in conjunction with a BaaS partner. Following the rise in popularity of BNPL, "businesses no longer need to rely on a third-party provider to offer these solutions," Sobieraj said; "they can build them themselves through BaaS solutions."