Financial Services (FinServ)
Google leads fresh investment in embedded lending fintech R2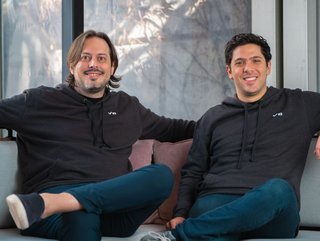 R2, an embedded lending fintech from Latin America, has received US$15mn of Series A investment led by the AI-focused venture fund of search giant Google.
Latin American embedded lending fintech R2 has raised US$15mn in a Series A funding round led by Google's AI-focused venture fund, Gradient Ventures, just seven months after completing a seed round.

The Mexico City-based startup offers a white-label solution that allows brands to easily embed lending experiences into their digital platforms using R2's APIs. Over the past year, the fintech has partnered with some of the region's largest technology platforms, financed over 3,000 small businesses and grown monthly revenue by a factor of more than 20.

The fintech plans to use the latest capital raise to expand its workforce, recruiting for roles within engineering, product development, data and risk, finance and compliance, and new business. The Series A round also features participation from new investors Femsa Ventures and PayU, as well as some angel investors. It reportedly leaves R2 with a valuation of US$100mn.

Google investment gives R2 fintech 'confidence to scale'
"It is a testament to our mission, progress and team that amidst market turbulence and fundraising uncertainty we were able to achieve this milestone," say R2 founders Roger Larach and Roger Teran. "In Latin America, 87% of credit demand by small businesses is unmet – in tough times like these, capital becomes even more scarce. But technology platforms such as POS systems, payment processors and marketplaces have accumulated reams of underwriting-rich data, paving a new road to reach these small and medium businesses."

Larach and Teran describe R2 being at "an inflection point", with more businesses ready to realise the customer retention gains and additional revenue streams that come with embedding R2 into their platforms.
"We are just getting started," Larach and Teran say. "Small businesses in Latin America still face a US$1.2tn credit gap. As more businesses go online and transact digitally across the region, we are well positioned to leverage new data sources to further improve our underwriting capabilities. More importantly, by virtue of already analysing millions of small businesses and financing thousands of them in such a short period of time, we've accelerated our learning process to reach even more SMB customers through the platforms we work with.
"As we accumulate more data, we feel particularly fortunate to partner with Gradient in this round. Gradient's deep expertise in machine learning and AI – which drives our risk management lifecycle – and the institutional resources they bring from Google position us well to continue to provide greater access to capital to previously overlooked-but-resilient small businesses. We've never been more steadfast about our mission and confident in R2's ability to scale its impact to millions of small and medium businesses across Latin America and beyond."