German fintech Unzer launches new mobile POS system for SMEs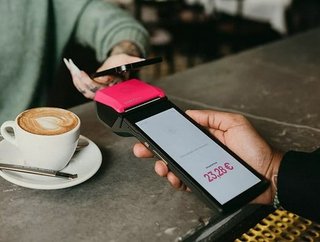 Unzer has launched a mobile POS system aimed at smaller businesses to help them take cashless payments in places like beer gardens and sports events.
German fintech Unzer has launched a flexible mobile POS system, designed in particular with Europe's small and medium-sized businesses in mind.
The new product, called POS Go, will allow merchants to take cashless payments anywhere and comes bundled with useful features like digital accounting, digital receipt storage, and real-time sales analysis. The system also makes it possible to offer popular payment methods such as buy-now-pay-later directly at the point of sale, and enables new and existing loyalty programmes to be integrated easily.
The Berlin-based fintech is targeting the new POS offering towards smaller retailers, who might wish to take payment in a beer garden or at a sports event for example.
There are almost a million POS systems in Germany alone – despite its enduring love affair with hard cash and its relatively slow transition towards cashless – but only a fraction of them are mobile, Unzer says. According to a study by the EHI Retail Institute, the use of mobile devices with checkout functions is one of the top priorities at the point of sale, with 55% of respondents wanting to invest in mobile checkouts.
POS Go 'a holistic solution' for merchants
Robert Bueninck, CEO of Unzer, explains: "We help merchants transition from cash to card payments. But POS Go is more than just a mobile till system. The software behind it gives merchants a range of capabilities, including customer engagement programmes and real-time sales data that simplify their day-to-day tasks."
As well as offering a solution for physical retail, POS Go can also be linked to online stores. Through the connected online shop, businesses can interact with a variety of marketplaces such as Facebook, Instagram, Amazon, Google Shopping and others without the need for separate software.
Bueninck continues: "Physical and virtual commerce are increasingly merging. POS systems must be able to keep up. POS Go is not an isolated payment system. It's a holistic solution to integrate on-site sales and online shopping and drive digital transformation."