Financial Services (FinServ)
Fujitsu's Krista Griggs on focusing on profit over growth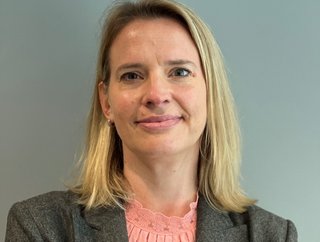 Krista Griggs is Head of Banking, Financial Services & Insurance at Fujitsu UK.
We speak with Fujitsu UK's Krista Griggs about the focus on profitability over growth at all costs, and how recent economic turbulence has affected this
Growth-stage fintechs are always in need of funding to help them scale, wherever they find it. Some choose to bootstrap it, while others take on frequent and substantial funding. But the recent economic turbulence has disrupted fintech funding, causing many investors to question the growth-over-profitability model.

We catch up with Krista Griggs, Head of Banking, Financial Services & Insurance at Fujitsu UK.

Can you give us a word on the current funding environment for fintech?

The startup space is an ever-changing beast, not least in the financial sector. Industry trends and preferences shift quickly, with segments like crypto liable to fall out of favour just months after being the talk of the town.
This unpredictability can make navigating the funding space incredibly tricky. Innovative, effective concepts can fall out of favour with some investors if they don't align with what the overall market is looking for or current trends, a factor out of startup founders' control.
Economic pressures have made one thing clear, however: focus needs to shift from chasing growth to generating sustainable profit for the foreseeable future. While this might seem limiting, it actually opens up a raft of new opportunities for early-stage companies – if they know where to look.
How have the recent economic challenges affected fintechs?
The UK's weakened economy has impacted all manners of businesses in a litany of ways, which has made investors more risk averse. The high-risk, high-growth fintechs that VCs once swarmed upon have suddenly become far less attractive. We've already seen the valuations of high-profile industry superstars slashed by double-digits while more mature and stable companies have seen their positions hold steady.
Neobanks like Starling, Monzo and the smaller, more niche Tandem, have all reported modest profits, which should serve as a guide for emerging players. Namely, their proactivity to pivot their investment strategies to focus on moneymaking over rapid expansion – growth means little if the bills aren't being paid.
While early-stage startups lack the wide user-base and revenue needed to make this kind of strategic change, the focus on profit over growth remains a template to follow.
By remaining financially healthy, young businesses can boost their chances of capitalising on the emerging 'consolidation' trend being realised because of the weakened economy.
The common thinking is that economic downturns lead to greater consolidation. Would you agree with that?
To avoid the long, expensive process that comes with building out new capabilities, traditional banks and established fintechs are looking to diversify their offerings through acquisitions, such as JP Morgan's purchase of Viva Wallet at a unicorn valuation. The biggest winners will be the companies that can identify pockets of demand and tap into this trapped value.
And right now, the B2B market is where they'll find it.
The pandemic acted as an accelerator of digital adoption by consumers in the retail banking space, so much of this market has already been addressed by existing fintechs and there's little point in trying to force one's way into an already crowded space.
Again, neobanks have set the stage here. After initially focusing on finetuning their consumer banking necessities – like current and saving accounts – they soon diversified into more lucrative lending and commercial markets in order to protect their bottom lines and offset money they had spent to drive growth.
This new focus among digital native players, combined with the financial stress business customers are facing, means B2B banking is the new battleground for fintechs. Think fraud prevention and payment softwares, areas that were typically neglected in favour of the rapid modernisation of retail offerings.
What do you expect to see as we move forward?
As traditional banks look to keep pace with the rapid evolution of digital services to keep hold of their customers, finding innovative ways to reduce their cost of service will quickly rise up leaders' priority lists. This is where fintechs, especially those building behind-the-scenes advancements using intelligent automation and artificial intelligence, stand to gain.
These technologies aren't just useful for essay writing and design, despite those being the most headline grabbing uses. Leveraging them in a banking context creates an infinite of opportunities to enhance customers' experience and improve operational efficiencies.
Now, with regulators' attempts to catch up with developments in the digital banking space with the UK Financial Services and Markets Bill on the horizon and the increasing sophistication of cybercriminals, this brings another set of expected major challenges for banks moving forward. .
Intelligent back-end solutions that allow institutions to navigate these challenges and risks will be at a premium. And of all the behind-the-scenes tech the finance sector looks most hungry for, these will be the areas where we can expect to see the most funding.
******
For more insights from FinTech Magazine, you can see our latest edition of FinTech Magazine here, or you can follow us on LinkedIn and Twitter.
You may also be interested in our sister site, InsurTech Digital, which you can also follow on LinkedIn and Twitter.
Please also take a look at our upcoming virtual event, FinTech LIVE London, coming on 8-9 November 2023.
******
BizClik is a global provider of B2B digital media platforms that provides executive communities for CEOs, CFOs, CMOs, Sustainability Leaders, Procurement & Supply Chain Leaders, Technology & AI Leaders, Cyber Leaders, FinTech & InsurTech Leaders as well as covering industries such as Manufacturing, Mining, Energy, EV, Construction, Healthcare, and Food & Drink.
BizClik – based in London, Dubai, and New York – offers services such as Content Creation, Advertising & Sponsorship Solutions, Webinars & Events.