Financial Services (FinServ)
Forex: Top investment options see 50/50 stock & crypto split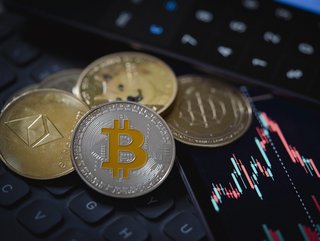 Over the last six months, BCH has risen 199.91% in value – making it the highest-growing investment asset in that time
New data from Forex shows a 50/50 split in the top investment options of 2023 between stocks and crypto, highlighting the rise of crypto as an asset class
As revealed in Forex Suggest's 2023 Investment Index, there has, so far in 2023, been a 50/50 split in the top investment options traders have chosen to back – between stocks and cryptocurrencies.
This highlights the growing impact of crypto in the financial sector this year, as it becomes an ever-more sought-after tradeable asset class.
Crypto's rise comes amid a backdrop of market volatility, with huge swings seen across different asset classes as investors continue to grapple with economic downturns and global upheaval in today's era of global uncertainty.
Crypto, it seems, has capitalised on the recent volatility of investment markets.
Crypto: Leading the investment landscape
In fact, Forex says the leading investment option so far in 2023 is a cryptocurrency – specifically, Bitcoin Cash (BCH).
Over the last six months, BCH has risen 199.91% in value – making it the highest-growing investment asset in that time. Those who put US$100 into BCH at the start of this period would've seen their investment almost triple in value.
The cryptocurrency beat second-placed NVIDIA as a leading investment option, although the rapidly rising tech company, known for its Graphics Processing Units (GPUs), wasn't far behind.
Benefitting from AI becoming a growing global trend, those who invested US$100 in NVIDIA would have seen a return of US$296.36, after the company's stock value rose 196.36% over the past six months.
Of the top 10 most-invested in assets, 5 were cryptocurrencies. These companies include Solana – whose native cryptocurrency is SOL – which came in 5th; Bitcoin Cash's parent Bitcoin – which came in 6th; Ethereum – which came in 7th; and Litecoin – which came in 10th.
These cryptocurrencies pit against some of the most well-known tech firms as the world's top investment options of 2023.
Below second placed NVIDIA as a top investment option was Tesla in 3rd; Meta Platforms was 4th; Apple sat at 8th; and Amazon was in 9th.
The rise of crypto as a favourite choice of investment comes after a notable downturn in 2022 – and Bitcoin Cash is a standout for its rapid rise in value so far in 2023.
As a result, it stands that cryptocurrencies are rapidly becoming the most valuable investment option for traders, and with many expecting a broader crypto boom in the future, it seems a case of when, not if, crypto comes to dominate the investment landscape and financial markets.
******
For more insights from FinTech Magazine, you can see our latest edition of FinTech Magazine here, or you can follow us on LinkedIn and Twitter.
You may also be interested in our sister site, InsurTech Digital, which you can also follow on LinkedIn and Twitter.
Please also take a look at our upcoming virtual event, FinTech LIVE London, coming on 8-9 November 2023.
******
BizClik is a global provider of B2B digital media platforms that provides executive communities for CEOs, CFOs, CMOs, Sustainability Leaders, Procurement & Supply Chain Leaders, Technology & AI Leaders, Cyber Leaders, FinTech & InsurTech Leaders as well as covering industries such as Manufacturing, Mining, Energy, EV, Construction, Healthcare, and Food & Drink.
BizClik – based in London, Dubai, and New York – offers services such as Content Creation, Advertising & Sponsorship Solutions, Webinars & Events.