First Citizens Bank in rescue deal for Silicon Valley Bank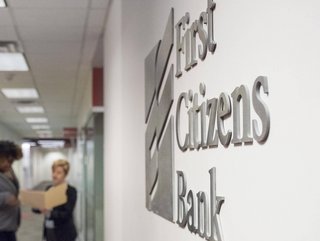 First Citizens Bank is already a serial acquirer of troubled US banks. © First Citizens Bank
First Citizens Bank, which has completed more than 15 acquisitions of stricken US banks since 2009, has stepped in to take over SVB
North Carolina-based First Citizens Bank is taking over the US business of the collapsed Silicon Valley Bank (SVB), wrapping up a saga that has unfurled for over two weeks since SVB was shuttered by regulators on 10 March.

First Citizens Bank is purchasing around US$72bn of SVB's deposits and loans at a $16.5bn discount, leaving around $90bn of assets in the continued receivership of the Federal Deposit Insurance Corporation (FDIC).

Why did Silicon Valley Bank collapse?

SVB had total assets worth $167bn, the FDIC says. It will continue to seek ways of disposing of the remaining assets.
The collapse of SVB, popular as a lender among US tech businesses, was the largest banking failure since the financial crash 15 years ago. It prompted a crisis of confidence in the markets, leading Credit Suisse to seek a bailout at the hands of rival Swiss bank UBS and causing share prices to plummet elsewhere – including at Deutsche Bank.
In the UK, SVB's business there has already been acquired by HSBC for a symbolic payment of £1.
SVB had created a 'hole' in its finances by investing customer deposits in US government bonds, which would ordinarily be considered safe investments. But rising interest rates had impacted many of these bonds and, when customers started withdrawing their deposits, SVB was forced to sell them at a loss. There was just 48 hours between SVB publicly revealing it had sold the assets, and the bank collapsing. It was closed by the California Department of Financial Protection & Innovation with the FDIC appointed as receiver, as is customary for banks that have been deemed insolvent.
What is First Citizens Bank?
In recent years, First Citizens Bank has been one of the largest acquirers of failed US banks. According to the FDIC, Silicon Valley Bank is the bank's sixth bailout in the last decade. Other stricken banks that First Citizens has acquired include Milwaukee's Guaranty Bank and New Jersey's Harvest Community Bank – both in 2017 – as well as First CornerStone Bank the year before. It has acquired 17 different failed banks since 2009.
First Citizens Bank is based in Raleigh, North Carolina. It has more than 8,000 employees and over $100bn in assets, making it one of the top 20 financial institutions in the US. The bank will reopen SVB's 17 former bank branches under First Citizens' branding, adding to its own network of 500+ branches in 22 different states.
Frank B Holding Jr, Chairman and CEO of First Citizens Bank, says: "First Citizens has a reputation for financial strength, exceptional customer service and prudent lending that spans 125 years. We have partnered with the FDIC to successfully complete more FDIC-assisted transactions since 2009 than any other bank, and we appreciate the confidence the FDIC has placed in us once again. We look forward to building relationships with our new customers and positioning our company for continued success as we affirm our commitment to support the integrity of our nation's banking system.
"First Citizens has a proud history of growing organically and through strategic acquisitions that build our core capabilities in a careful and deliberate manner. This transaction leverages our solid foundation to add significant scale, geographic diversity, compelling digital capabilities and most importantly, meaningful solutions for customers throughout their lifecycle. Specifically, we are committed to building on and preserving the strong relationships that legacy SVB's Global Fund Banking business has with private equity and venture capital firms. This transaction also will accelerate our expansion in California and introduce wealth capabilities in the Northeast. SVB's Private Wealth business is a natural fit for our high-touch and sophisticated level of high-net-worth customer service and approach."
In a statement, the FDIC added that keeping more than $70bn of rescued assets in the private sector would "maximise recoveries" of those assets, while the rescue deal put forward by First Citizens Bank "minimises disruptions for loan customers".