The collapse of SVB: four months on with Intellias' Musiy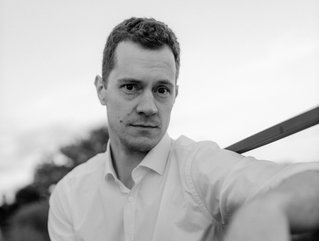 Intellias Global's Musiy says: "The implications of SVB's collapse remain severe"
FinTech Magazine looks back on the collapse of Silicon Valley Bank (SVB) four months on, with Fintech Delivery Director at Intellias Global, Yaroslav Musiy
On 10 March 2023, shockwaves were sent through the world of finance with the collapse of Silicon Valley Bank (SVB), with many onlookers, particularly in the US, fearing the worst for the stability of the banking economy.

Further collapses in Europe, notably Switzerland's Credit Suisse, suggested fragility in the banking economy's health was global.
Now four months on, the global banking economy seems to have reconciled its period of growing instability, but what are the lingering impacts of SVB's collapse and how resilient are banking economies today?
SVB's collapse: coping with panic and uncertainty

For Yaroslav Musiy, Fintech Delivery Director at Intellias Global, while the collapse of SVB has had "a significant impact on the industry with far-reaching consequences", the situation has become less dire as time has passed, but remains "worrisome".
Giving his take on the fallout of SVB's collapse, Musiy says: "The implications of SVB's collapse remain severe. Around 30 to 50% of all startups in round A and older had their main accounts with SVB.
"In Silicon Valley, this number was as high as 90%. Even in Asian markets, SVB had a significant presence. This means that for a large portion of the industry new operational and strategic risks appeared in the short to medium term."
The closure hasn't only affected start-ups either. As put by Musiy: "Venture funds also had substantial accounts with SVB. These funds operate on commitments from investors, who make commitments to invest but don't immediately provide the money.
"These commitments are usually stored in separate accounts, and SVB held many of them. As a result, some funds were even facing investor defaults."
What's more, SVB's collapse has caused substantial issues with dry powder, or, as Musiy explains, "the money available for immediate investment in startups".
He adds: "A significant portion of this money, which was fuelled by the recent unicorn rally and funds from M&A and IPOs, was held by SVB. And that situation already contributed to slowing down of VCs activity overall."

Banking economies: resilience amidst instability

Though the impacts of SVB's closure are far-reaching, "the industry is still quite resilient", explains Musiy.
Since its collapse, several stalwart banking institutions – JPMorgan, HSBC, Wells Fargo, Pacific West, Canadian Imperial Bank of Commerce all included – as well as VC firms, have launched support programmes and emergency financial packages for those affected.
As summarised by Musiy: "The collapse of SVB has not passed without consequences, but mostly hidden for the public eye - although leading to a significant shake-up in startup and funding industries.
"Silicon Valley has been losing its status as the centre of the universe for some time now. Business has become global, and the Valley's arrogance has become unwarranted, considering the high cost of living compared to the benefits it offers.
"This collapse can provide an opportunity for Europe, Asia, Latin America, Africa, and the Middle East to advance and develop their own ecosystems. Interest in Europe, in particular, seems to have been revitalised during this period."
About Yaroslav Musiy
With a proven track record of generating value through technology and innovation, Musiy has enabled enterprise clients as well as digital natives from across financial services, insurance, fintech, automotive, eCommerce, and mobile to be successful in their transformation programmes.

With a PhD in Finance and a Certified Scrum Master (CSM) and Scrum Product Owner (CSPO), Musiy currently holds the position of Delivery Director overseeing the Fintech domain segment at Intellias.
******
For more insights from FinTech Magazine, you can see our latest edition of FinTech Magazine here, or you can follow us on LinkedIn and Twitter.
You may also be interested in our sister site, InsurTech Digital, which you can also follow on LinkedIn and Twitter.
Please also take a look at our upcoming virtual event, FinTech LIVE London, coming on 8-9 November 2023.

******
BizClik is a global provider of B2B digital media platforms that provides executive communities for CEOs, CFOs, CMOs, Sustainability Leaders, Procurement & Supply Chain Leaders, Technology & AI Leaders, Cyber Leaders, FinTech & InsurTech Leaders as well as covering industries such as Manufacturing, Mining, Energy, EV, Construction, Healthcare, and Food & Drink.
BizClik – based in London, Dubai, and New York – offers services such as Content Creation, Advertising & Sponsorship Solutions, Webinars & Events.