Fireblocks buys tokenisation firm Blockfold amid high demand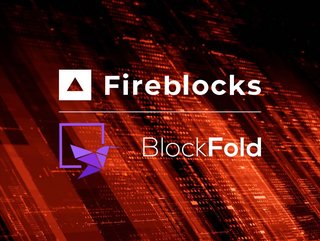 Tokenisation involves replacing sensitive financial information with unique 'tokens'.
Fireblocks is acquiring tokenisation firm Blockfold amid rising demand from tier-1 financial institutions to tokenise assets like deposits and stablecoins
Fireblocks is acquiring tokenisation firm BlockFold, boosting its ability to provide support to banks and financial institutions interested in tokenising assets.
BlockFold is an Australian firm that helps clients to build smart contracts and advises them about launching new tokenisation projects. The company has assisted high-profile institutions to tokenise deposits, stablecoins and CBDCs as well as other assets like carbon credits, real estate and investment funds.
These clients include retail banks, central banks, stock exchanges and government departments. As part of the acquisition, BlockFold founders Francois Schonken and Terence Siganakis will both take up new roles within Fireblocks.
New York-based Fireblocks says the deal meets a growing need among its customers. Three-quarters of its tier-1 financial institution clients are already exploring tokenisation, with demand soaring by 350% in the last year alone.
What is tokenisation in finance?
Tokenisation is a process that involves replacing sensitive financial information with unique markers called 'tokens', meaning financial institutions can keep track of a customer's transactional history while minimising the amount of person data they need to keep on hand.
It's a fast-growing trend; BCG projects that the tokenisation of financial assets on the blockchain will grow into a US$16tn market by 2030 and will encompass 10% of all financial assets.
Fireblocks says the technology has the power to "reinvigorate banking and financial market infrastructure's decades-old processes" while also "fostering healthy competition". It's a new technology made possible by the blockchain, which has the potential to decentralise the global financial system, leading to benefits across the board.
Fireblocks first supported ANZ in the delivery of a bank-issued stablecoin in March 2022 and has since been involved in more than 10 different stablecoin delivery projects, the company claims, underlining its tokenisation credentials. It now wants to push forward with the technology, as highlighted in this latest acquisition of Australia's BlockFold; Fireblocks says it's in "active conversations" with another 25 banks who are interested in creating bank-issued stablecoins or tokenised deposits. The company expects the value of tokenised money on the blockchain to reach US$350bn in the next three years alone, and the value of tokenised bonds to reach US$1tn globally by 2028.
What have they said about Fireblocks BlockFold deal?
Michael Shaulov, Co-founder & CEO at Fireblocks, says: "BlockFold's expertise fills an important gap in the market, tailoring bespoke solutions for some of our most sophisticated customers and prospects in the banking and financial institutions space.
"We already speak a common language in understanding these customers' requirements at an architectural level. Bringing BlockFold's expertise in-house means that we can better serve tier-1 financial institutions to quickly and seamlessly bring tokenisation projects into production and new assets onto the blockchain."
Blockfold Co-Founder Francois Schonken, who becomes Senior Director and Tokenization Business Lead at Fireblocks, adds: "While numerous standards for tokenised assets exist, large financial institutions often require a higher degree of customisation of smart contracts as well as orchestration and integration into legacy systems.
"We have always appreciated the way in which the Fireblocks team understands this at a fundamental level when we have worked with them in the past. We cannot be more thrilled to be part of this team and to unlock even more value out of tokenisation and decentralised finance to support our customers."
******
For more insights from FinTech Magazine, you can see our latest edition of FinTech Magazine here, or you can follow us on LinkedIn and Twitter.
You may also be interested in our sister site, InsurTech Digital, which you can also follow on LinkedIn and Twitter.
Please also take a look at our upcoming virtual event, FinTech LIVE London, coming on 8-9 November 2023.
******
BizClik is a global provider of B2B digital media platforms that provides executive communities for CEOs, CFOs, CMOs, Sustainability Leaders, Procurement & Supply Chain Leaders, Technology & AI Leaders, Cyber Leaders, FinTech & InsurTech Leaders as well as covering industries such as Manufacturing, Mining, Energy, EV, Construction, Healthcare, and Food & Drink.
BizClik – based in London, Dubai, and New York – offers services such as Content Creation, Advertising & Sponsorship Solutions, Webinars & Events.