Fintechs partner up on ESG scoring for global trade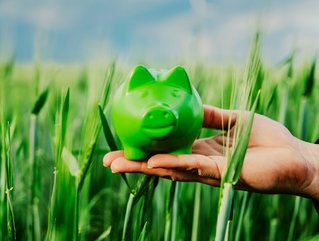 Technology companies TradeSun and Coriolis Technologies have formed a new partnership to allow banks to measure ESG performance across trade transactions.
US-based TradeSun and UK-based Coriolis Technologies have partnered to launch an integrated solution for banks to measure and verify environmental, social and governance (ESG) performance across trade transactions.
It comes against the backdrop of increased regulatory pressure for banks to disclose more detail on ESG performance. The partnership will allow TradeSun customers to leverage Coriolis' ESG Tracker, an independent ratings-based platform developed with more than 50 financial institutions to score, monitor and verify their trade finance transactions and activities against the UN's Sustainable Development Goals (SDGs).
Banks will also be able to view ratings against domestic and international regulatory frameworks such as EU Taxonomy, Sustainable Finance Disclosures Regulation, and US Sustainability Accounting Standards Board Regulations.
ESG transparency 'must become priority' for companies
Rebecca Harding, CEO of Coriolis Technologies, says: "TradeSun's innovative approach to the digitalisation of trade matches perfectly with Coriolis Technologies' ambition to make the complex nature of trade accessible to all, expanding economic prosperity for companies, countries and their people.
"TradeSun's use of artificial intelligence solutions as a mechanism to empower customers aligns with our approach of using cloud-based data aggregation to advance global trade processes. Collaboration is key to successful and applicable sustainability assessments, which is why we are incredibly excited to partner with TradeSun."
TradeSun CEO Nigel Hook adds: "Data analysis and better visibility across trade are core to meeting the UN's SDGs. We are pleased to be working with Rebecca and her team to support more sustainable trade through thoughtful interpretation of data. Regulators are warning that increasing transparency of ESG risks must be a priority for companies – and the only way to achieve that is more quantitative ways of measuring risks across the global financial system."