Financial Services (FinServ)
FinTech LIVE London: Speakers from payments sector (part 2)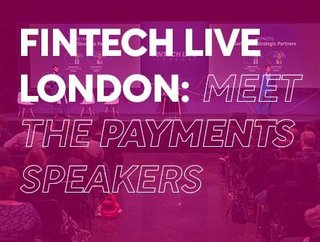 There are so many payments industry speakers at FinTech LIVE London that we needed a part two!
Here are the rest of the payments industry professionals speaking at this year's FinTech LIVE London event, taking place from 8-9 November 2023
Yesterday we brought you some of the payments industry speakers who will be taking to the stage at FinTech LIVE London – and today we're delighted to finish off that list with some more excellent payments speakers.

The two-day event, taking place from 8-9 November at the QEII Centre in Westminster, will bring together some of the brightest minds in the world of financial technology. There will be lively fireside discussions, keynote addresses and opportunities to network with like-minded professionals.
Christian Rau
Senior Vice President FinTech and Crypto Enablement Europe for Mastercard
As Senior Vice President FinTech and Crypto Enablement Europe, Christian works with Mastercard colleagues and customers to design and deploy new digital payment propositions. He joined Mastercard in 2012, having held positions in the telecommunication and banking sectors, and was previously Mastercard's General Manager for the Austria and Head of the Central European Product Team.
Jill Docherty
Head of Customer Success EMEA for Nium
Jill has end-to-end accountability for customer excellence and supports Nium's regional customer base of financial institutions, fintechs, and businesses in simplifying expansion, streamlining local payments, and unlocking new revenue. Her background is deeply rooted within payments, with many years dedicated to international fintech organisations like Nium, Mastercard and Visa.
Domagoj Rozic
CEO of Minka
Domagoj co-founded his first startup at the age of 20 and has since worked on more than 50 technology projects in 10 countries. As an early employee, he built the Latin American presence for the first Croatian unicorn, Infobip; and is currently Founder and CEO at Minka, an open network for publishing money that powers real-time payments in Latin America.
Daniel Yubi
Founder and CEO of Payable
Daniel Yubi is a fintech entrepreneur from Mexico and the Founder and CEO of Payable. He started his career practising as a lawyer, but eventually pivoted to follow his passion in product management. Since then, he has spent over a decade developing fintech products in the US and UK, most recently leading product at Checkout.com.
Jan Otterbach
Vice President and Business Agility Lead at Elavon
At Elavon, Jan helps lead and coaches key strategic change initiatives and plays a key role in improving ways of working across the organisation. Jan has an extensive background in technology consulting, risk management, compliance and audit, having worked for KPMG in both Germany and Ireland before joining Elavon in 2018.
Louise Smith
Chair of the Board at Innovate Finance
Louise has undertaken a number of roles in leading banks and insurance organisations – including preparing RBS for the future during the organisation's significant turnaround, and serving as the first Chief Digital Officer in the history of Lloyd's of London when it was adopting the Lloyd's Blueprint Two Strategy and product roadmap. Louise is passionate about how financial services becomes more open, more accessible and more inclusive.
******
For more insights from FinTech Magazine, you can see our latest edition of FinTech Magazine here, or you can follow us on LinkedIn and Twitter.
You may also be interested in our sister site, InsurTech Digital, which you can also follow on LinkedIn and Twitter.
Please also take a look at our upcoming virtual event, FinTech LIVE London, coming on 8-9 November 2023.
******
BizClik is a global provider of B2B digital media platforms that provides executive communities for CEOs, CFOs, CMOs, Sustainability Leaders, Procurement & Supply Chain Leaders, Technology & AI Leaders, Cyber Leaders, FinTech & InsurTech Leaders as well as covering industries such as Manufacturing, Mining, Energy, EV, Construction, Healthcare, and Food & Drink.
BizClik – based in London, Dubai, and New York – offers services such as Content Creation, Advertising & Sponsorship Solutions, Webinars & Events.