FinTech LIVE London: Meet our banking industry speakers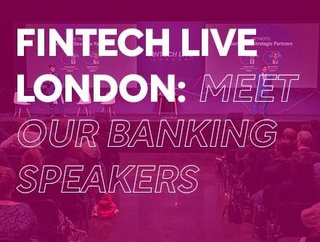 Meet the banking speakers who will take to the stage at FinTech LIVE London.
Meet the executives from right across the banking sector who will be taking FinTech LIVE London by storm when they take the stage from 8-9 November 2023
A diverse list of banking industry executives will speak at the upcoming FinTech LIVE London hybrid conference, which returns to the capital next week.
The two-day event, taking place from 8-9 November at the QEII Centre in Westminster, will bring together some of the brightest minds in the world of financial technology. There will be lively fireside discussions, keynote addresses and opportunities to network with like-minded professionals.
Here are some of the banking industry speakers attending this year.
Banking industry speakers at FinTech LIVE London 2023:
Matthijs van Voorst
Director of Strategic Partnerships at ABN Amro
Matthijs is Director Strategic Partnerships at ABN AMRO. In his current role he concentrates on building and realising partnerships, mainly with fintech and sustainability companies. His team is driving group-level effort to discover new revenue and business models in co-creation with partners. Prior to ABN AMRO, Matthijs held strategic and commercial positions within the asset management industry.
Jason Maude
Chief Technology Advocate at Starling Bank
Jason Maude is a coder, coach and public speaker who is currently Chief Technology Advocate at Starling Bank. He has over a decade of experience working in the financial sector, primarily in creating and delivering software. He is passionate about explaining complex technical concepts to those who are convinced that they won't be able to understand them.
Jenny Wood
Director for Strategy, Transformation and Architecture at NatWest
Jenny is Director for Strategy, Transformation and Architecture at NatWest. She joined RBS in 2016 and was, until recently, the COO for NatWest Digital X. She has a diverse background of executive experience, ranging from customer services and HR through to significant project/programme management and agile transformation. Her passion at work is removing the constraints that inhibit teams from succeeding.
Ben Maxim
Chief Digital Strategy and Innovation Officer for MSUFCU
Ben Maxim joined MSU Federal Credit Union in 2007 and currently serves as Chief Digital Strategy and Innovation Officer. He is responsible for assessing emerging business trends and technologies, providing strategic direction for existing and future digital channels, and facilitating innovation throughout the credit union including leading their innovation centre.
Joanna Pamphilis
Global Head Corporate Business Platform for UniCredit
Joanna Pamphilis is an international executive with over 20 years of experience in transformations with a track record creating success for organisations across banking, fintech, and technology. At UniCredit, she oversees a team responsible for the design and development of digital products and services aimed at corporate and retail clients.
Michael Anyfantakis
Chief Architect and Head of Product for Capital One
Michael leads the transformation of financial services organisations into agile product-led businesses, bringing together cross-functional teams to rapidly design, deliver and evolve new digital products and services, co-created with consumers and built on the cloud, making the most out of SaaS and fintech partnerships. He is now Chief Architect and Head of Product for Capital One, two decades after his first spell with the business.
Saira Khan
Head of Innovations and Partnerships at First Direct
Saira is Head of Innovations and Partnerships at First Direct. Having led the creation of innovation teams and centres in theUK, Asia and the US while building and testing data management and open banking through global hackathons, she has developed a unique vision and reputation for being a catalyst for transformation around the world.
Odelia Torteman
Global Digital Finance Specialist at IFC
Odelia is a leading fintech specialist at the forefront of digital finance and technology innovation. She has extensive experience across equity investments, technology consulting, operational management and enterprise solutions implementation. For the past three years, Odelia has been a Global Digital Finance Specialist at IFC – the private sector investment arm of the World Bank Group.
You can see a full list of speakers for this year's event, and sign up to attend, by visiting FinTech LIVE London 2023.
******
For more insights from FinTech Magazine, you can see our latest edition of FinTech Magazine here, or you can follow us on LinkedIn and Twitter.
You may also be interested in our sister site, InsurTech Digital, which you can also follow on LinkedIn and Twitter.
Please also take a look at our upcoming virtual event, FinTech LIVE London, coming on 8-9 November 2023.
******
BizClik is a global provider of B2B digital media platforms that provides executive communities for CEOs, CFOs, CMOs, Sustainability Leaders, Procurement & Supply Chain Leaders, Technology & AI Leaders, Cyber Leaders, FinTech & InsurTech Leaders as well as covering industries such as Manufacturing, Mining, Energy, EV, Construction, Healthcare, and Food & Drink.
BizClik – based in London, Dubai, and New York – offers services such as Content Creation, Advertising & Sponsorship Solutions, Webinars & Events.