Fetch AI & Pikamoon: Transforming the blockchain landscape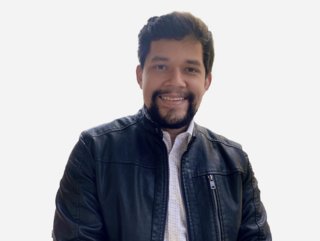 NewsBTC CFO Reynaldo Marquez says: "It's no secret that blockchain technology is spreading its tentacles into every industry and transforming it for the better"
FinTech Magazine speaks to NewsBTC CFO Reynaldo Marquez, to discuss the partnerships between Fetch AI and Pikamoon and how it is taking blockchain further
Change is the only constant, and the crypto industry is no exception. New-age cryptos like Fetch.AI and Pikamoon are changing the face of the game. They are redefining what is possible through their disruptive blockchain technology.
Experts believe these unique coins are two of the many exciting cryptocurrency projects at the forefront of blockchain technology and innovation.
Here, we speak to NewsBTC Chief Financial Officer Reynaldo Marquez about the many essential features of Fetch AI and Pikamoon and what gives them their innovative edge.
What is Fetch.AI (FET)?
It's no secret that blockchain technology is spreading its tentacles into every industry and transforming it for the better, and the artificial intelligence industry isn't left out. Fetch.AI (FET) is making waves and transforming the artificial intelligence industry one innovation at a time.
Fetch.AI is an AI lab whose primary goal is to build a decentralised machine learning network that runs on the crypto economy. The end goal of Fetch.AI (FET) is to make this AI technology available to everyone through an open network. This way, individuals, industries, and organisations can connect and access secure datasets for numerous tasks easily and quickly.
How does it work?
This technology offers possibilities including multiple task execution in short periods of time, large data storage and quick accessibility, automation of industrial processes, and many more. However, presently, Fetch.AI (FET) focuses on optimising services like transportation networks, DeFi trading, smart energy grids, travel, and many more, whose optimum functionality relies on large datasets.
What are the advantages of choosing Fetch.AI?
The native token of the Fetch.AI ecosystem is FET. FET is a high-utility token that plays a vital role in the ecosystem. Users can use FET to build, deploy, and train digital twins on the network. Developers can also access machine-learning-based utilities by paying with FET tokens to train autonomous digital twins and deploy collective intelligence on the network.
Fetch.AI (FET) has the potential to be the latest most up-and-coming cryptocurrency, and this is why experts believe it's a one-of-a-kind innovation that will drive big profits for investors who come on board and hold the project long-term. From the handling of large datasets to the automation of complex processes, Fetch.AI (FET) could be the ideal blockchain solution for many industries.
What is Pikamoon (PIKA)?
Pikamoon is a cutting-edge GameFi project that was created by some of the brightest minds in the crypto industry. As a hybrid token, Pikamoon uses the power of GameFi technology to bring a unique and fresh perspective to the meme coin industry.
The Pikamoon project was created after the careful observation of industry greats like Pokémon, Fortnite, and FIFA. Pikamoon was built on the shoulders of its forebears to improve on their weaknesses and leverage their strengths. Now Pikamoon stands tall in the P2E industry as one of the most superior offerings.
How is it different from other offerings?
From unique gameplays that feature PVP combats and group exploration and adventure to an unmatched user rewards system, Pikamoon clearly sets itself apart from the rest. Here is the interesting part: The Pikamoon platform is built on two blockchain technologies: MultiversX and Ethereum.
What's so good about this additional feature?
This unique feature makes Pikamoon a multi-blockchain project with an array of useful features. A few of these include lightning-fast transaction speed and seamless streaming in the Pikaverse.
Are there other advantages to choosing Pikamoon?
This buffet of advantages has made Pikamoon the choice P2E of many crypto gamers and $PIKA the favourite coin of many investors.
Experts believe Pikamoon will mint more crypto millionaires this year than any other coin in the GameFi niche. This is not an exaggeration, as Pikamoon's growth potential is evident in its price jump even in the presale stage.
Pikamoon is selling for as little as $0.0006 in the third and last round of its presale. This is the lowest the $PIKA token will ever sell for.
******
For more insights from FinTech Magazine, you can see our latest edition of FinTech Magazine here, or you can follow us on LinkedIn and Twitter.
You may also be interested in our sister site, InsurTech Digital, which you can also follow on LinkedIn and Twitter.
Please also take a look at our upcoming virtual event, FinTech LIVE London, coming on 8-9 November 2023.
******
BizClik is a global provider of B2B digital media platforms that provides executive communities for CEOs, CFOs, CMOs, Sustainability Leaders, Procurement & Supply Chain Leaders, Technology & AI Leaders, Cyber Leaders, FinTech & InsurTech Leaders as well as covering industries such as Manufacturing, Mining, Energy, EV, Construction, Healthcare, and Food & Drink.
BizClik – based in London, Dubai, and New York – offers services such as Content Creation, Advertising & Sponsorship Solutions, Webinars & Events.