Financial Services (FinServ)
Embedded finance pioneer Railsr closes $46mn Series C round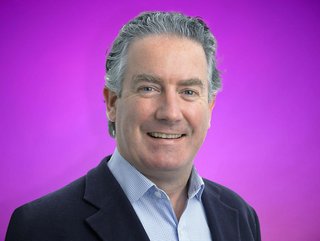 CEO Nigel Verdon hailed the cash raise, four months since Railsr changed its name from Railsbank.
Embedded finance company Railsr has sealed US$46mn in Series C funding, as it leads from the front in a US$7tn transformation of the fintech landscape.
Railsr, the embedded finance platform that changed its name from Railsbank earlier this year, has now secured US$46mn in Series C funding.
The round includes US$26mn of equity funding led by Anthos Capital, which led Railsr's Series B in July last year, in addition to US$20mn of debt financing provided by Mars Capital. Other investors in this round include Ventura, Outrun Ventures, CreditEase and Moneta.
Founded in 2016, Railsr allows brands to embed financial experiences into any part of their existing customer journey – a market projected to be worth more than US$7tn by 2026. According to research from Railsr, almost 40% of consumers are interested in accessing financial services like credit, loans or investments from brands they know and trust, rising to more than 50% of consumers aged 18-24.
Railsr at front of charge towards embedded finance
Despite the challenging economic conditions, Railsr CEO and Co-Founder Nigel Verdon is upbeat about the fintech's future given its latest backing. "I am absolutely delighted that less than four months after Railsbank evolved to become Railsr, we have achieved another milestone and closed our Series C – a significant step on our route to profitability," he says.
"We set out to challenge old finance and this is what we will continue to do. Our strategy and success to date has come from the way we prioritise customers, invest in technology, empower teams and execute relentlessly to continue our journey. Whilst we must take into account the challenging macroeconomic and geopolitical backdrop we operate against today, it remains a good time to be a fintech business growing new embedded finance micro-economies.
"The market is accelerating towards embedded finance. We are seeing a growing demand for embedded finance experiences, particularly amongst younger age groups. 64% of 18-24 year old GB adults would be likely to access financial or banking services from Amazon, for example."
Meirav Harnoy, Co-Founder and Managing Partner at Moneta VC, adds: "It has been a pleasure to see Railsr go from strength-to-strength as a challenger to old finance and a creator of the embedded finance economy. Railsr's customers, technology and people have impressed me since I led the Series A investment round. I'm excited to see what comes next."