Financial Services (FinServ)
Dutch regtech Fourthline raises €50mn to simplify compliance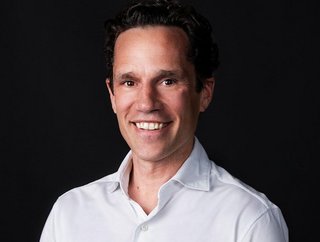 Krik Gunning says a lot of regtech solutions don't fully alleviate the compliance burden.
European regtech Fourthline has raised €50mn in funding to help it 'transform' the compliance burden facing banks, fintech and financial institutions
European regtech Fourthline has raised €50mn to transform financial compliance for banks, financial institutions and fintechs.
The Amsterdam-based firm offers a suite of AI-powered tools that make compliance simpler throughout the whole customer lifecycle – including initial onboarding, verification and analysis, daily AML monitoring, continuous KYC, and enhanced fraud investigations. Fourthline's solution integrates easily into partner institutions through a single API, making further expansion seamless, and is already being used by European fintechs such as N26 and Trade Republic as well as financial institutions like Solaris and Western Union.
Since launching in 2018, Fourthline has grown more than 80% annually and now employs close to 300 people across the Netherlands, France, Spain and the UK. It will use the latest funding to stake its claim as the technology platform of choice for alleviating the compliance burden facing European financial institutions and service providers.
Fourthline 'tackling a €1.8tn-a-year problem'
Krik Gunning, Co-Founder and CEO of Fourthline, says: "We are on a mission to help regulated entities fight ever more complex financial crime. The huge leaps forward in technology over the last decade have been a double-edged sword: while consumers benefit from easier and quicker access to banking products, the nefarious actors have leveraged technologies such as deepfakes, and social engineering such as money mules, to increase the sophistication of their fraudulence. At present, approximately €1.8tn dollars are laundered every year.
In order to hold back the tide of financial crime, a raft of KYC, AML and anti-fraud technologies have been developed. Simultaneously, legislators have tried to keep up, which has increased the regulatory burden on companies. However, a lot of regtech point-solutions do not truly alleviate the compliance burden on regulated entities, as evidenced by the thousands of employees performing manual checks at banks that have deployed point solutions. At Fourthline, we provide financial institutions with a single, banking-grade solution for continuous, 'lifetime' financial compliance."