Bitcoin price set to skyrocket, deVere Group CEO predicts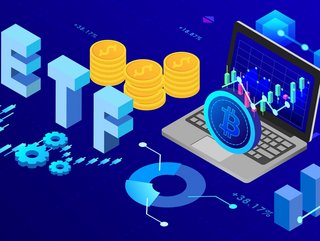 deVere Group CEO Nigel Green says "a Bitcoin ETF will generate significant mainstream attention and media coverage"
deVere Group CEO Nigel Green believes the price of Bitcoin will skyrocket should the US financial regulator approve spot Bitcoin exchange-traded funds
The CEO and Founder of financial advisory, asset management and fintech organisation deVere Group, Nigel Green, says the price of Bitcoin is set to soar.
This is based on a belief that the US Securities and Exchange Commission (SEC) will imminently approve spot Bitcoin exchange-traded funds (ETFs).
Why spot ETFs could boost Bitcoin's value
Spot ETFs allow for investment in underlying assets – usually stocks or bonds – at the current market or 'spot' price, replicating a particular asset class or performance by giving investors a portfolio of the actual securities that make up a particular asset class/index.
Similar to a mutual fund, ETFs differ in that they are bought and sold from other owners on stock exchanges as opposed to purchases from the issuer.
Essentially a way to hedge your investments across multiple companies of a particular industry, the question remains: why could the regulation of spot Bitcoin ETFs boost the cryptocurrency's value?
deVere's Green offers four reasons: "First, a Bitcoin ETF allows investors to gain exposure to Bitcoin without directly owning or trading the cryptocurrency. Such increased accessibility for both can lead to a larger pool of potential investors entering the market, driving up demand for Bitcoin.
"Second, the introduction of a Bitcoin ETF will undoubtedly attract institutional investors who have strict regulatory requirements and risk management policies. They'll bring with them capital, expertise and clout.
"Third, ETFs are traded on established stock exchanges, providing liquidity and ease of trading. This liquidity will attract more traders and increase market efficiency, reducing price volatility. As such, increased liquidity and market efficiency can positively impact the price of Bitcoin and other cryptocurrencies.
"And fourth, a Bitcoin ETF will generate significant mainstream attention and media coverage which will drive up demand and prices in the crypto market."
The path to spot Bitcoin ETF approval
While spot Bitcoin ETFs are currently unapproved, the SEC has, for the first time, acknowledged the applications of WisdomTree, VanEck, Invesco, Fidelity, BlackRock and Bitwise, adding the request from regulated spot trading to the Federal Register.
It is usually a 45-day review process, and application requests can stretch as long as 240 days. So, while ETF traders will be hoping for a quick resolution, the result of these applications may stretch out longer than usual.

A stretched review for spot Bitcoin ETF regulation may be more likely than in other cases, given the current temperature from crypto trading assets at the SEC, following the Ripple case over its XRP cryptocurrency.
******
For more insights from FinTech Magazine, you can see our latest edition of FinTech Magazine here, or you can follow us on LinkedIn and Twitter.
You may also be interested in our sister site, InsurTech Digital, which you can also follow on LinkedIn and Twitter.
Please also take a look at our upcoming virtual event, FinTech LIVE London, coming on 8-9 November 2023.

******
BizClik is a global provider of B2B digital media platforms that provides executive communities for CEOs, CFOs, CMOs, Sustainability Leaders, Procurement & Supply Chain Leaders, Technology & AI Leaders, Cyber Leaders, FinTech & InsurTech Leaders as well as covering industries such as Manufacturing, Mining, Energy, EV, Construction, Healthcare, and Food & Drink.
BizClik – based in London, Dubai, and New York – offers services such as Content Creation, Advertising & Sponsorship Solutions, Webinars & Events.