Financial Services (FinServ)
Currencycloud's Richard Arundel talks cross-border payments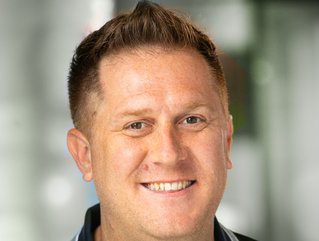 Currencycloud's Richard Arundel
Currencycloud Co-Founder and Chief Evangelist Richard Arundel spoke to FinTech Magazine at the Innovate Finance Global Summit (IFGS) 2023
Speaking to FinTech Magazine at Innovate Finance Global Summit (IFGS) 2023, Currencycloud's Co-Founder and Chief Evangelist Richard Arundel runs through the company's growth as a cross-border payments provider, and how it has changed since its acquisition by Visa.
As Arundel puts it, Currencycloud is "effectively an infrastructure provider for cross-border banks." He adds: "We help other businesses grow, develop and enhance the cross-border services that they offer their customers. We don't offer direct-to-market service; we're more a B2B or embedded provider."
With a customer base ranging from UK neobanks Revolut to metal stamping specialists Lemtech, Arundel says the Currencycloud services are for "anybody trying to offer a cross-border service to their customer." This includes legacy banks trying to transform their offering, "whose lunches are getting eaten by changing customer expectations. The problems that legacy banks have is something that Currencycloud can solve."
The rise of Currencycloud
Just like many start-ups in the fintech space, Currencycloud found its niche through a gap in the market after its founding in 2012. As Arundel recalls: "We founded Currencycloud because we thought, there has to be a better way of sending money overseas. It was probably just as cheap and just as quick to FedEx some cash to an account in the US as it was to go into your bank and do it. So something was fundamentally broken.
"When I was working in a partnerships role with overseas real estate agents, I saw that they would refer their customers through third parties for the FX transfer and get the commission. I saw that and thought, why is that real estate agent effectively outsourcing the customer experience of an international payment when it should be done through the agency's own application?
"Embedded finances solved that issue, and our platform allowed these financial institutions' services to be part of a company's app – not outsourced."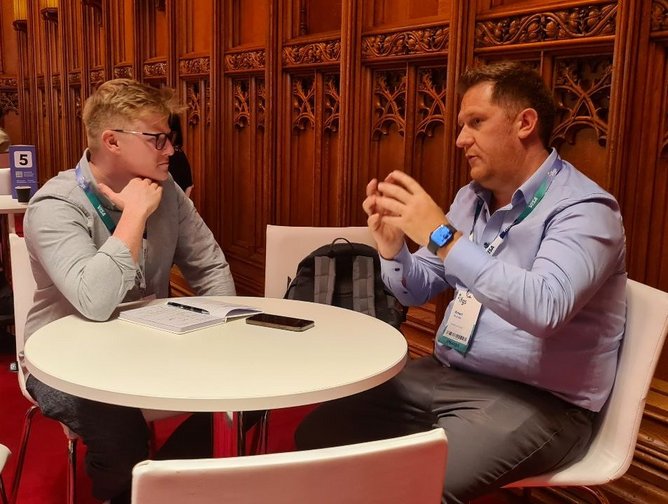 Richard Arundel speaks to FinTech Magazine at IFGS 2023
Acquiring a niche
Raising its first round of investment in 2012, Currencycloud went on to be acquired by Visa in 2021 following a commercial partnership and investment. For Arundel, selling all of Currencycloud's shares, while a difficult choice, was the right one. "We effectively have a shared purpose. Visa talks about uplifting everyone everywhere by being the best way to pay and be paid.
"It's not like Visa acquired us for revenue or anything like that. They're saying actually together we can go and solve this challenge. And, after our initial partnership, seeing how we operate, seeing the mutual customers and mutual benefit we can bring to some of their other kinds of assets, it's a compelling offering."
For Arundel, joining Visa was like "entering a door into a bigger room. We're still trying to solve the challenges of cross-border payment issues but with more people around the table. How can I get my money overseas as quickly and cost-effectively as possible in the best experience for other retail users or businesses? This is still a process both Visa and Currencycloud are working on solving, and there's still loads more we can do."
A time for customer focus
With a lot more to do to improve cross-border payments now is the time for innovations and customer-focused products to hit the market, according to Arundel. In a time of economic hardship, it is more important than ever for people to transfer money overseas as efficiently as possible.
"I think what any economic crisis does is allows people to focus on their core and obsess over their customers. And I think that's what embedded finance companies should be doing is obsessing over their customers. I think things might have gone – between the post-pandemic, pre-economic meltdown periods – a little bit crazy.
"It was a world where funding was rife. Every time, you turned on your computer, there'd be a new banking application, a new embedded application for something. So I think now is a time for focusing on how we can solve the customer's problem. What financial services do people want embedding into an application and where does it make sense?"
Staying compliant
Of course, despite the need to solve customer problems, compliance remains top of the agenda for Currencycloud. "There's a balance between innovation and that duty from a compliance point of view. You've got to make sure that the partnerships in this space are being put together in the right way, and that people know what they're doing so that those offering consumer-facing business are not like four or five links removed from what's happening", Arundel says.
"I think sometimes people view compliance as just onboarding the business or individual, but it's all the kind of post-transactional stuff that goes along with it like transactional monitoring, screening of transactions and understanding how people are trying to gain that system and sent money around the world.
"Bad guys will always try and find avenues to get around the traditional banking systems. So maybe they will creep into these embedded finance companies, and that's something the industry needs to be wary of. But luckily there are businesses out there which have compliance at the top of their agenda."