Cristina Junqueira tops our list of Top 100 Women in FinTech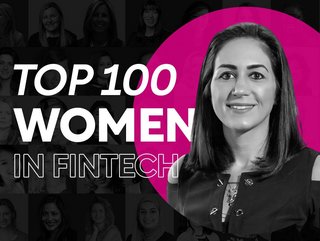 The annual list recognises inspirational female leaders in fintech.
Nubank co-founder Cristina Junqueira has been named in first place on our annual list of the Top 100 Women in FinTech
Cristina Junqueira, the Co-Founder of Brazil's Nubank, has been recognised as the most inspirational female leader in fintech as part of FinTech Magazine's annual Top 100 Women supplement.

She follows in the footsteps of other inspirational women like Coinbase's Emilie Choi and Starling Bank's Anne Boden, who were named in first place on the list in previous years and who also feature in 2023's rankings.

See the full list: FinTech Top 100 Women 2023

Junqueira studied industrial engineering at the Universidade de São Paulo and, after graduating, obtained a position as an associate consultant with the Boston Consulting Group while completing a Master's degree in economic and financial modelling. In 2007, she enrolled at Northwestern University's Kellogg School of Management in Chicago, where she graduated with an MBA.

Junqueira returned to Brazil after earning her MBA, working as the sector head for small and medium-sized businesses at Unibanco, the biggest private banking organisation in the country. The post of portfolio manager was made available to Junqueira when Unibanco merged with Ita, Brazil's second-largest private banking firm, the following year. Armed with a thorough understanding of the nation's financial sector and a concept of what she wanted to change, she left her position after five years to co-found Nubank, which today is the largest neobank in the world.

Top women in fintech
2021 – Anne Boden
2022 – Emilie Choi
2023 – Cristina Junqueira
Writing in the foreword to this year's ranking, Bizclik Marketing Manager Lauren Tye: "It gives me great pleasure to introduce the Top 100 Women in FinTech 2023, which honours the outstanding contributions and accomplishments of women in the quickly developing fintech sector. These women are trailblazers, leaders and innovators who have shattered stereotypes, questioned accepted wisdom, and expanded the realm of the possible.
"Women have been integral to the growth of the fintech sector, one of the most interesting and dynamic economic sectors in the world. These women have proven their abilities, vision and drive for success by creating and leading startups and developing cutting-edge technology. Their various backgrounds, experiences and viewpoints provide a tribute to the depth and resilience of the sector and serve to emphasise the significance of diversity in fostering innovation and growth."
As well as demonstrating the positive strides that are being made towards gender parity in fintech, this year's list also shows how companies are improving their track record right across the D&I spectrum; four of this year's Top 10 are women of colour.
Of the 100 women in our list, 53 are categorised as being involved in 'financial services'; 27 in internet services, software or IT; 10 in banking; and eight in insurance. 39 women work at organisations with at least 10,000 staff members while nearly a quarter (24) have the words 'founder' or 'co-founder' in their job title.