Financial Services (FinServ)
Championing customer experience in FS with AI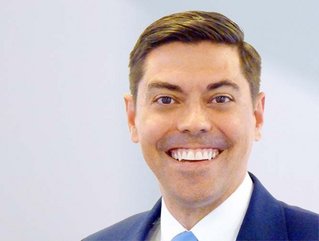 Financial services stands to benefit from greater use of artificial intelligence, with more efficiency and less human error, as Cirrus CEO Jason Roos says.
When customers communicate with financial services, they expect to feel reassured, confident that their livelihood is being well handled. When money is involved, there's no room for error or inconsistent service – each caller needs to know that their requests are the number one priority.
You can therefore imagine what happens when a customer contacts their local bank or insurance handler and is passed around multiple agents, each one giving the impression that no one knows how to resolve the query – on top of unnecessary queue times.
This is where artificial intelligence (AI) has been instrumental in championing customer engagement in financial services. It has enabled agents to do more qualitative tasks, eliminating the remedial aspects of their roles, allowing them to focus entirely on delivering top-quality customer service.
The fears of AI taking agents' jobs have reduced now that the true value of this technology has been recognised. However, to truly capitalise on the AI opportunity, time and consideration needs to go into making sure it is deployed appropriately within the communication mix – which takes time and careful consideration.
A shifting landscape

The pandemic and its fallout triggered major changes across the business and consumer landscapes. Financial services, along with countless other industries, have had to pivot their focus to match-changing consumer habits and expectations.
At the top of the list is the greater use of cross-channel communications. Gone are the days when the phone was the primary method of contact. Now, various forms of messaging have taken hold and financial service providers need to be able to seamlessly interchange between them as required. Coupled with having to deliver unfaltering customer experience to every caller, these new logistical challenges make it considerably harder for agents to do their jobs.
The ability of AI to seamlessly give customers the right information they need in real-time with self-service options means eliminating the need for a call to other departments and instead make the role of your customer experience team far less time-consuming and stressful. It offers agents more information to handle complex issues that self-service can't resolve.
The overwhelming majority of contact centre agents in Cirrus' survey said they felt that AI supports them in their roles and were positive about the role that AI will play in the future of financial services.
The business case for AI
What we considered to be AI a decade ago is now ancient history compared to its capabilities today. This evolution means the AI technology is now able to analyse calls and decipher the impact on the customer, including issue resolution, long-term loyalty, and ways to improve. The predictive elements of AI also allow agents to gauge customer behaviour on the phone and provide recommendations to agents on how best to deal with the issue.
One of the biggest challenges for workers in the financial services industry is the sheer amount of data involved in day-to-day operations, the majority of which is highly sensitive. All this data must be stored somewhere and accessed as and when needed. Whenever data is handled manually by workers, there is a natural risk of human error – which can cause complete chaos further down the line. Not to mention the need for agents to access this data in real-time to help deal with customer queries as quickly and efficiently as possible.
AI works like a human brain, automatically organising, categorising, and storing data in huge quantities. Giving agents the tools to manage and access data, all while freeing them up to better focus on delivering top quality customer service, means stronger relationships are established with customers and the entire business benefits from a more efficient process.
When given the chance, agents and AI can work symbiotically – and everyone involved stands to benefit.
The AI roadmap for contact centres
Financial services will always be in high demand and contact centre agents are often on the front line for all initial customer engagement. AI can drive the sector towards greater efficiency, whilst simultaneously allowing agents to focus on more complex or challenging customer interactions.

AI should never be viewed as a replacement for employees. Instead, it is a tool to champion these hard-working individuals, freeing them up from repetitive, manual tasks that take up valuable time that could be better spent on value-added activities. Human instinct lies at the heart of genuine engagement – the ability to read the situation and respond accordingly is unique to human agents and will be incredibly difficult to be replicated by machines.
When deployed effectively, AI can give financial services firms a competitive edge that contributes to their ability to deliver the best possible service to their customers in the long-term. With AI powering the engines, and agents at the helm, the list of benefits will be endless.
About the author: Jason Roos is CEO and Founder of Cirrus Response, which delivers benefits to businesses through its cloud-based Contact Centre-as-a-Service (CCaaS) platform. He has been CEO at Cirrus for over a decade and boasts nearly 20 years' experience in the customer service solutions industry.