Lifetime of Achievement: Pieter van der Does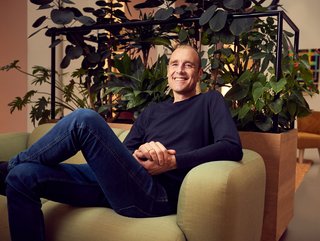 Pieter van der Does
The co-founder and long-time CEO of Adyen, Pieter van der Does, has carved himself a place among Dutch business nobility
Pieter van der Does is the Co-Founder and Co-CEO of Dutch payments company Adyen. He founded the business in 2006, long before the word 'fintech' was common parlance. A graduate of the University of Amsterdam and Harvard Business School, he worked for a couple of banks including ING and RBS before founding the business almost 17 years ago.
Back then, Van der Does recognised that payment providers were offering services based on a patchwork of systems that were built on outdated infrastructure, and – together with fellow founder Arnout Schuijff, who stepped away from the business a couple of years – set about trying to change that.
In the intervening years, Adyen has experienced astronomical success. Today, it has over 3,000 employees across 27 different offices worldwide – from Amsterdam to Sydney, and San Francisco to Dubai. Its clients include household names such as Uber, Facebook, H&M and eBay, who all benefit from Adyen's end-to-end payment capabilities, data enhancements and financial products all packaged into a single solution.
A diverse team comprising over 115 different nationalities helped realise €767.5bn in processed volume last year – and its long-serving chief exec has reaped the rewards of that success over the years. Pieter van der Does is a billionaire, worth US$2.2bn according to Forbes magazine. This makes him the fourth richest person in the Netherlands, Forbes says (and Schuiff the third), bettered only by a small handful of entrepreneurs and industrialists – including Charlene de Carvalho-Heineken, heiress to the beer fortune; and Frits Goldschmeding, the founder of temping agency Randstad.
Adyen is a company in transition
In February this year, it was announced that Adyen was promoting CFO Ingo Uytdehaage to the role of co-CEO – a move that was accompanied by a broader shakeup of Adyen's executive team. Uytdehaage is a company veteran, having been CFO for 12 years and consequently been present for more than two thirds of Adyen's growth journey. He had previously been a finance director at Dutch telecommunications firm KPM, and is presently a non-executive director at money transfer business Wise.
But Uytdehaage's appointment doesn't necessarily spell the end of Pieter van der Does at Adyen. Instead, the two will share roles. It is the formalisation of an arrangement that is already working in practice, van der Does says, one that will give him more time to concentrate on his health if required.
"I had to balance my time between being at our Adyen offices and my health for a month or two in November," van der Does said when Uytdehaage's promotion was confirmed to the press. "What I learned is that, should it be needed in the future, it's important to be able to spend time on my health. With Ingo as co-CEO, I can do that while Adyen stays its course."
Many onlookers will also point out that, with van der Does at the helm for all of Adyen's history prior to February, the company was in desperate need of a clear succession plan – one that it now has.
Adyen founder wants to build culture
In an interview with The Telegraph way back in 2017, van der Does – who is relatively sparing with his media appearances, particularly in an industry that is quick to rush into the limelight – explained that Adyen avoids email wherever possible because it helps to build corporate culture. In the modern workplace, where people have numerous digital communication tools at their fingertips, employees often omit or overlook the personal touch.
In an interview with Bloomberg in March 2023, van der Does also revealed that Adyen was currently undergoing a recruitment drive. The labour market, particularly for engineers, had become somewhat less competitive, he explained. "So let's sign them up!" However, this had an inevitable effect on Adyen's profit margin, which has been dented slightly, but once the company was fully staffed-up then this should return to normal.
Recruitment should slow down again next year, he intimated, meaning that its profit margin would "trend in the other direction". This would be particularly convenient timing, given the current emphasis within the financial industry on long-term sustainability and profitability over near-sighted acquisition and growth.