Brazilian fintech Marvin closes US$15mn Series A round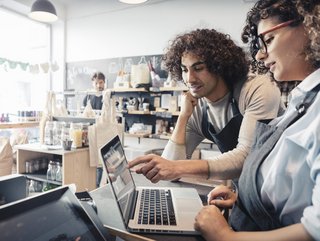 Brazilian fintech Marvin has secured US$15mn in Series A funding led by venture capital firm Canaan, allowing it to expand its B2B payments solution.
Brazilian fintech Marvin has completed a US$15mn Series A funding round led by the US venture capital firm Canaan.
Founded in 2020, Marvin is a B2B payments platform that enables merchants to use credit card receivables as collateral for working capital or short-term loans. For the merchant, that means bypassing the anticipation fees charged by point-of-sale operators, which can be as high as 4%.
The fintech startup will use the money raised to grow its operations, add talent and expand its service offering throughout Brazil.
Other investors in the Series A round include venture capital firms Canary and Mauá Capital, which are both based in Brazil, as well as a number of angel investors.
Canaan's largest investment in Latin America
Canaan general partner Brendan Dickinson says: "The funding market for SMBs is massive and is really inefficient. It relies on this anticipation selling credit card receivables at steep discounts, and so that is super-inefficient. What has happened is you have an incredible effort by the central bank, who has created these receivables exchanges that you can leverage to create supply chain financing with those credit card receivables."
It is US-based Canaan's largest investment in Latin America. Dickinson explains that, when investing outside of the US, they look for propositions that are specific to the situation in their home market and a team that is experienced at what they're doing.
He continues: "[The team at Marvin] have a deep understanding of the market in and of itself; a team that is building something tailor-made to Brazil. This is not something that would work in another market because this ecosystem doesn't exist, but… Marvin is creating a whole new asset class to achieve supply chain financing that is fundamentally cheaper for the business and also lower-risk for the suppliers. That should create an incredibly virtuous cycle. We see this time and again in markets that are liquid; when you bring liquidity to those markets, companies can grow very, very quickly."
Opportunity to become the market's dominant player
Dickinson predicted that as more and more suppliers migrated to Marvin, it would become the dominant platform to use for offering financing to small and medium businesses.
The fintech was advised during the funding round by offshore law firm Carey Olsen. Alistair Russell, partner at Carey Olsen, says that the investment is "indicative of the rapid growth and interest in Brazil's digital payments space".
He adds: "Marvin has the potential to become one of the most dynamic payment solutions for retailers across the country and Carey Olsen is excited to see how the company grows over the coming months as a result of its successful Series A funding."