Banks 'feel pressured' to collaborate more with fintechs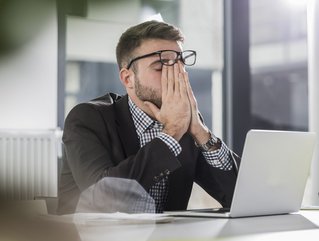 More than three-quarters of banking leaders say they feel "pressured" to collaborate more with fintechs amid consumer demand, according to new research
More than three quarters of banks "feel pressured" to collaborate with fintechs in order to stay relevant, according to research from global fintech company Sopra Banking Software.
As part of its annual Digital Banking Experience (DBX) Report, Sopra partnered with Forrester to survey nearly 800 senior banking leaders in 50 countries; as well as with IPSOS to examine how banks are living up to the expectations of 12,500 banking customers in 14 countries.
The findings show that 77% of senior banking executives surveyed say they feel pressured to collaborate with fintechs, despite a similar number (74%) still viewing these new entrants as a threat to their existence. The main drivers for banks feeling compelled to work with fintechs and innovators is changing legislation (66%) along with increasingly high consumer expectations that they can't meet on their own (76%).
'Banks wrestling with challenge of transformation'
A third of banks (34%) say that accelerating the digital shift is a critical priority but nearly half of them (49%) believe they lack the rounded operating model needed to transform effectively. Sopra says that this is creating a gap between institutions and tech-savvy consumers – nearly half of whom (46%) would be willing to bank with companies like Amazon or Apple and 37% of whom would consider banking with a social media company.
Jacob Morgan, Principal Analyst at Forrester, says: "Banks' lack of digital readiness isn't necessarily a bad thing; it's a recognition of the challenges of transformation. Banks realise that it's time to align their digital goals with those of consumers and third-parties. They're simply wrestling with the challenges of doing so, and taking time to internalise the changes needed to make this a lasting part of their culture."
"For the first time in their history, banks are having to adapt their models to prepare for the future," adds Eric Bierry, CEO at Sopra Banking Software. "In order to do this, they need an understanding of what the financial ecosystem of the future looks like, and then a path to get there. We created the Digital Banking Experience Report to give them that roadmap."