Backbase secures €2.5bn valuation after €120mn investment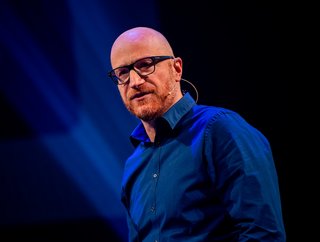 Backbase CEO Jouk Pleiter promised it was 'still day one' for the firm, despite the investment.
Backbase, the banking architecture fintech trying to solve the legacy problems of the financial services sector, has raised €120mn at a €2.5bn valuation.
Banking architecture fintech Backbase has raised €120mn in funding from investment firm Motive Partners, which it will use to accelerate its efforts to fix the banking sector's legacy tech problems.

Amsterdam-headquartered Backbase will use the funding to increase roll out of what it calls its "cloud-based engagement banking platform". The investment values the firm at €2.5bn. The company said that joining forces with Motive Partners would allow it to "remain an independent force" and "continue to focus on customer-centric innovation that transforms the financial services industry's siloed channels and legacy applications".

Motive Partners, which has offices in New York and London, is a specialist private equity firm in the fintech space with investments in the likes of Trumid, Insurify and InvestCloud.
Still 'day one' for Backbase despite investment
As Backbase explains, most banks struggle with a patchwork of disconnected and outdated systems that were never designed to work together. By partnering with Backbase, banks and financial institutions can migrate away from these legacy systems and adopt Backbase's cloud-based offering instead. The result is a better digital experience for customers.
Jouk Pleiter, Founder and CEO of Backbase, says: "Today is a major milestone for more than 2,000 Backbasers and 150 customers around the world, to celebrate the incredible progress we made. With this partnership, we're even better equipped to drive our engagement banking vision to the next level. I couldn't be more excited about the opportunities that lie ahead and the positive impact we can make. To all our customers, I personally want to restate our long-term commitment to being your independent, long-term partner in innovation. For us, it is still day one."

Rob Heyvaert, Founder and Managing Partner of Motive Partners, says: "For more than a decade, Backbase has shown leadership and innovation in enhancing digital relationships between financial institutions and its customers. We're excited to support Jouk and the Backbase team with this initial fundraise as they continue to expand, grow and build the leading customer-centric engagement banking platform globally."